Technical Workshop
A "Technical Workshop" for the students of Computer Science Engineering of Universal Institute of Engineering & Technology, Lalru, Mohali was organized within the college campus.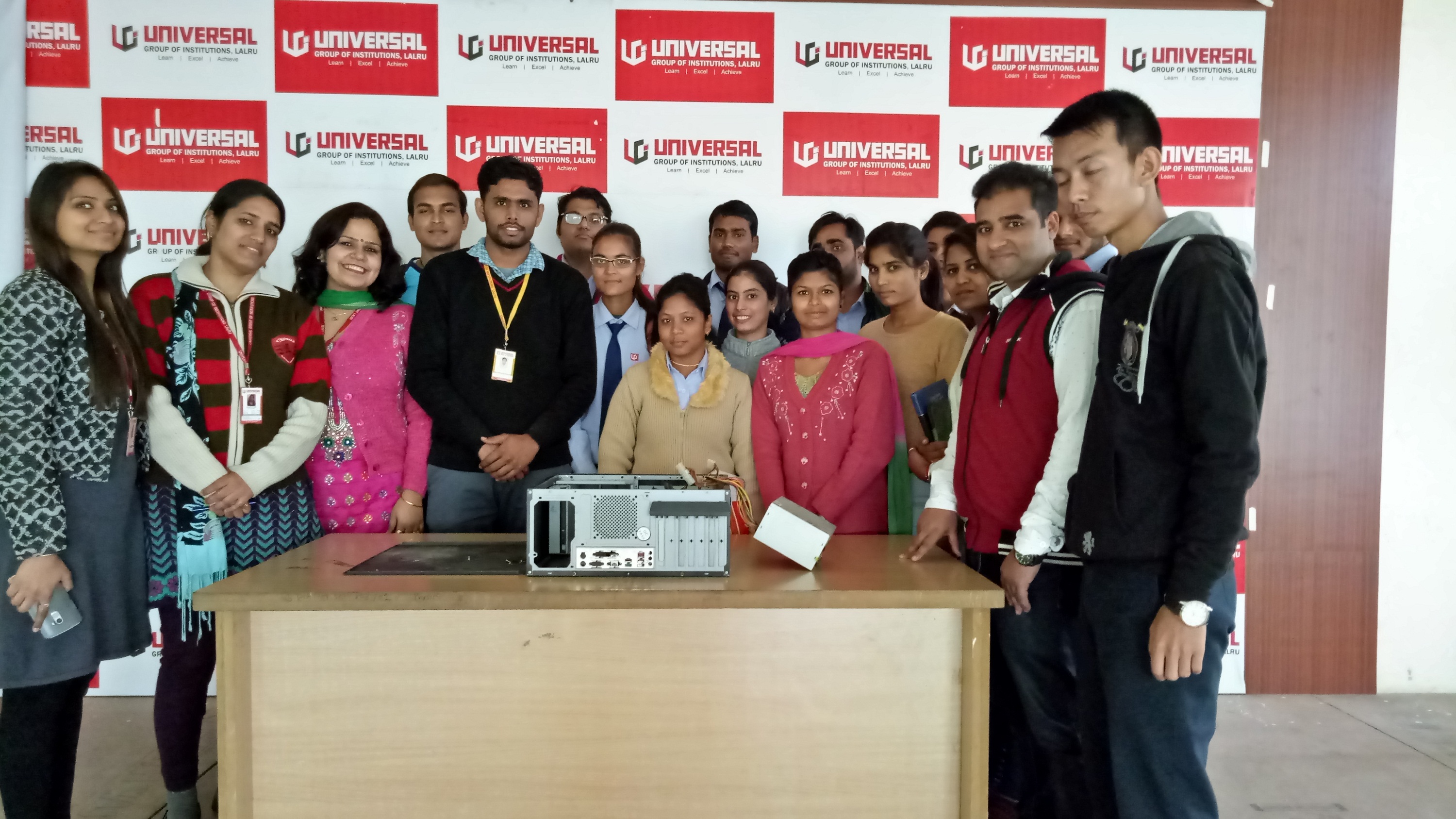 Objective
The objective of this Technical Workshop was to impart knowledge of Hardware & Networking among the students. The theme was "Hardware & Networking Training". Er. Sachin demonstrate the student about the operation of networking devices and how to secure a network.
Abstract
The workshop was an informative session. Wherein the basic components of hardware and networking were demonstrated and then the components were exhibited to the students to have a look and feel of it with a greater understanding of each. These lessons on components of computer hardware became more interesting with every component held at hand.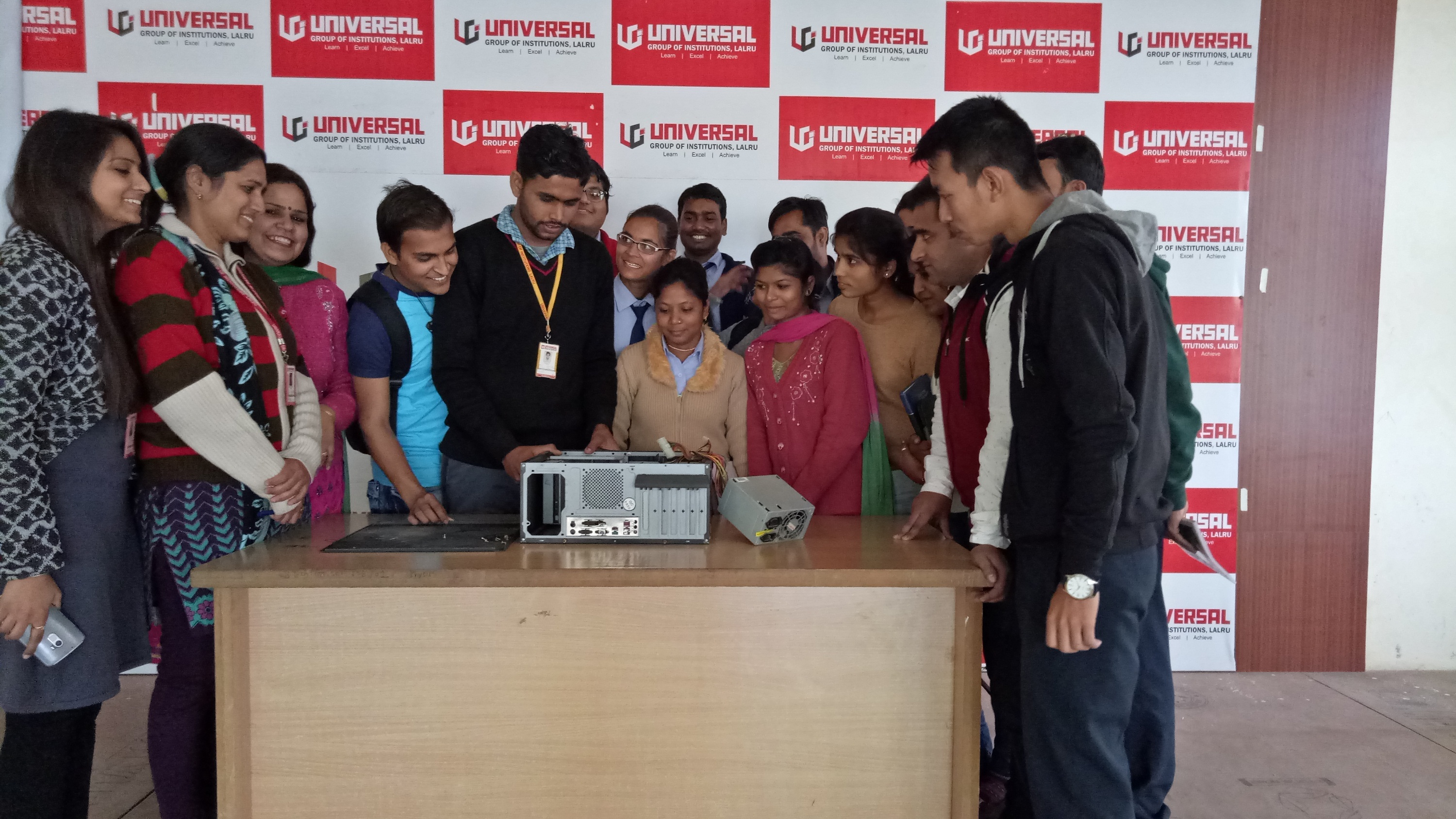 There was a live installation process of windows 7 which benefited the students with the basic knowledge on booting the system. Er. Sachin also demonstrated the assembling of the CPU with all its components. He briefed on the process of detecting virus and deletes them using the task manager . He also elaborated the features of the various kinds of CPU and RAM.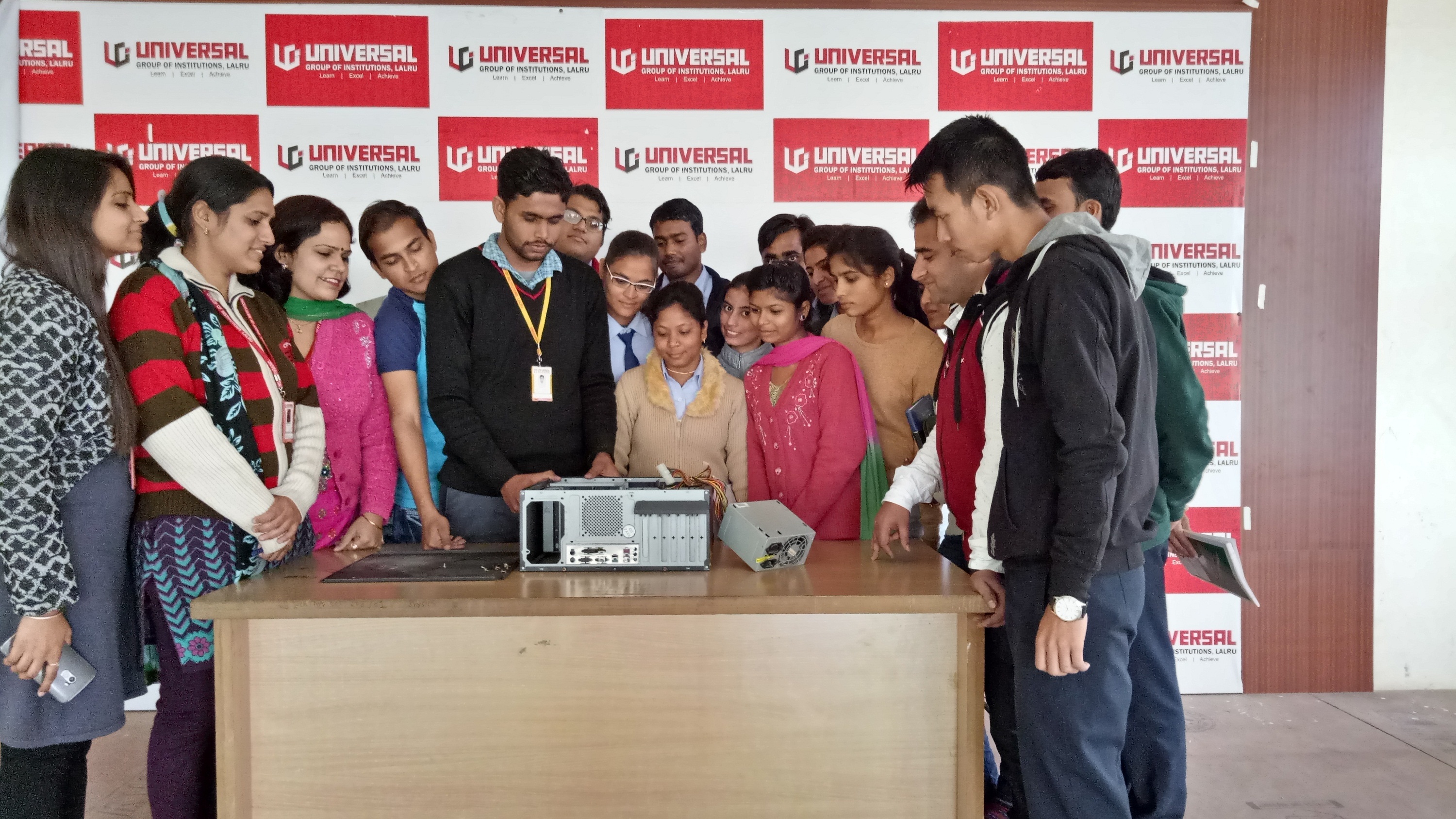 The students learn to install a new operating system and to assemble the CPU. The workshop ended with an open session where students clarified on various aspects of computer hardware and networking. In this way students gain immense knowledge on networks .In the end we would like to thanks worthy Chairman, Director Academics, Principal and all the dignitaries for becoming the part of workshop.