Civil Engineering is an engineering discipline that involved with the design, development and maintenance of the naturally and physical built surroundings including works like buildings, roads, canals, dams, bridges, express ways, airports, navigation etc. It is one of the oldest engineering disciplines.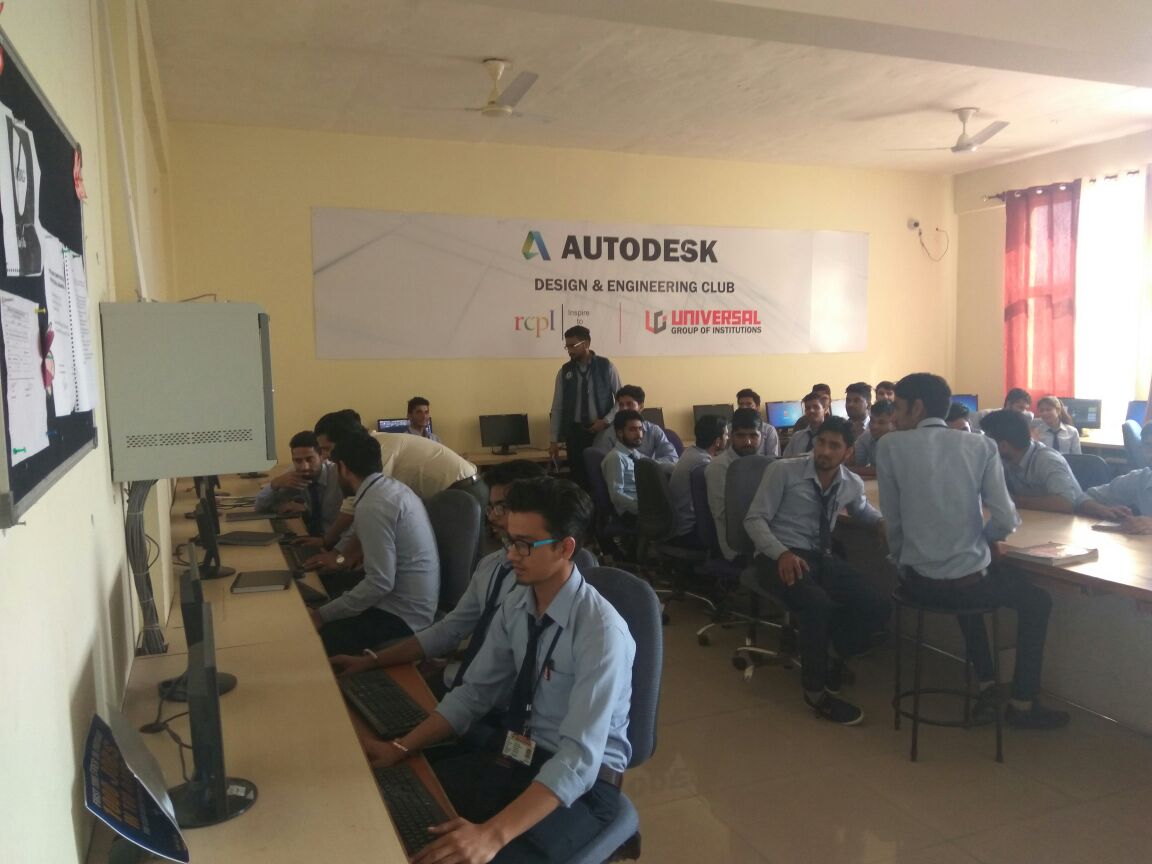 Universal Institute of Engineering and Technology had conducted a "Technical Workshop on "3D Drawing via AUTO CAD" for the students of Civil Engineering.  AUTO CAD is a professional computer aided design and drafting software application develop by Autodesk. The event was held on March2, 2017 and the Venue was Seminar hall of the Universal Group of Institutions.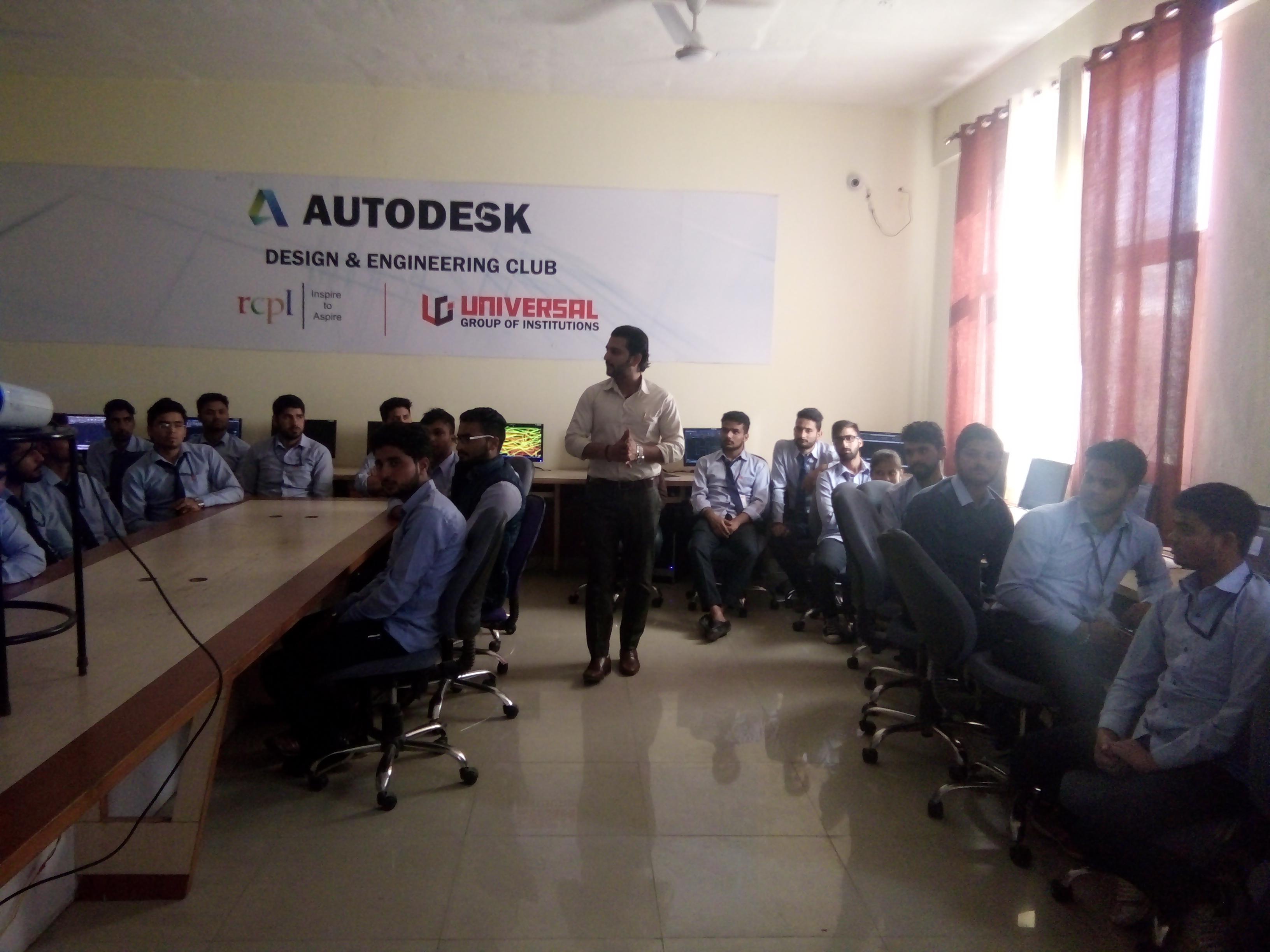 Objective:
The aim of this workshop was to improve skills of civil engineering students in the engineering drawing. The drawings involved by using this software are isometric drawing in 3D.
Details of the Event:
Department of Civil Engineering at Universal Group of Institutions in association with CADD (Computer Aided Design and Drafting) Centre organised a workshop on three dimensional drawing.
Around 30 students participated in the workshop.
The workshop focused on the creation of design plans for buildings and structures in 3D design.
Sunny, Business manager, CADD Centre beautifully explained the concept of three dimensional drawing to all the students.
In the end, a small token of honour was presented to Mr. Sunny by Ms. Kshipra Gupta, HOD CE, and Universal Institute of Engineering and Technology with the faculty members.
Conclusion:
The students got the knowledge of the importance of three dimensional drawing in the field of Civil Engineering.