Civil engineers are in charge of designing, assembling and responsible for managing the entire process of developing public and private facilities.  Constructions of roads, expressway, dams, bridges, shopping mall, tunnels, airports, water treatment plants are the few example of Civil Engineering.   It is additionally the duty of these engineers to supervise the overall performance and execution of the projects and also provide the guidelines to the personnel who involved in the project.  While these engineers have enormous obligations to keep, there are such a significant number of other great motivations to become civil engineers.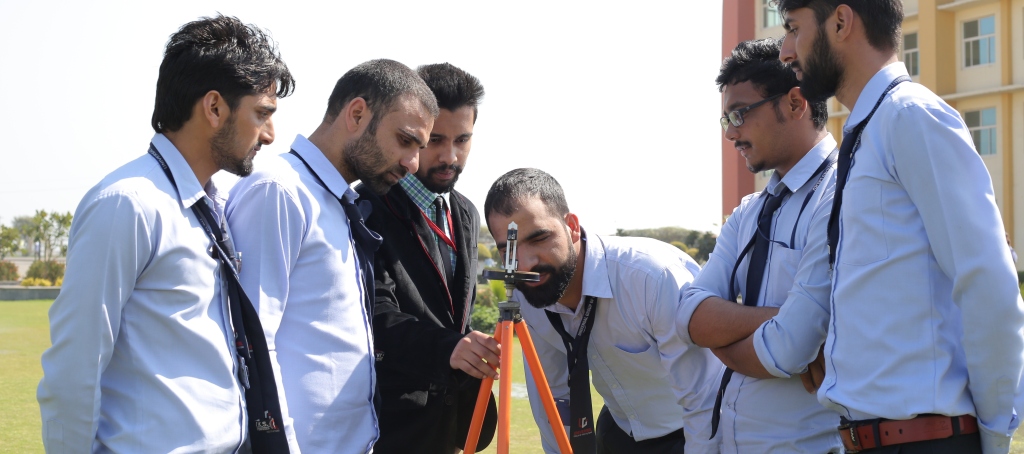 Courses
There are various courses offered by Indian institutions and universities in the field of Civil engineering.
It is a 3 years course in the field of Civil Engineering, a candidate must have passed class 10th from government recognized board to get admission in diploma level courses.
B.E or B.Tech in Civil Engineering
It is a 4 years bachelor degree program offered by various institutions in India. Candidates who are willing to take admission in B.tech courses must have pass class 12th from government recognised board and must have physics, chemistry, Maths as the main subjects.
It is a 2 years post graduate programme in the field of civil engineering.  Candidates who are willing to take admission for M.tech courses must have a valid degree in engineering from the government recognised University.

Career Scope
There is immense demand of Civil Engineers in India. The demand of Civil engineers would get a lift as our country is ready to update its infrastructure.  So, the career scope is very bright. The engineers involved in Civil Engineers may work in both private and public sectors. The profession opens a considerable measure of chances in various government offices. Civil Engineers are utilized in all significant development ventures did by government organizations. A noteworthy opening for qualified structural engineers is additionally in military where they can make crucial commitment to the security of the nation. Last however not the minimum you can set up your own particular building consultancy.
Job profile
Coastal and Ocean Engineer
Construction Engineer
Earthquake Engineer
Environment Engineer
Hydraulic Engineer
Material Engineer
Site Supervisor Engineer
Transportation Engineer
Urban Planner Engineer
Top Companies
Larsen and Tubro , Ajay Kadam Association, Vadakar and Associates, Antant Access , Subhash projects and Marketing Ltd., Balaji Railroad Systems Ltd., Simplex Projects Ltd., Dr. Kelkar Consultants Pvt. Ltd., Expert Technology , Associated Engineering, RDS Projects Ltd., Gammon India Ltd., Potential Consultants , Hiranandani Construction Pvt.Ltd., IVRCL Infrastructure & Projects Ltd., Nircon Engineering Consultants, Jaypee Group,Macro Marvel Infrastructure Corporation Ltd.