International Women's Day
Computer Science Engineering department with the spirit of celebrating womanhood commemorated International Women's Day. The day was celebrated by organizing a seminar on theme for this year: "Be bold for change".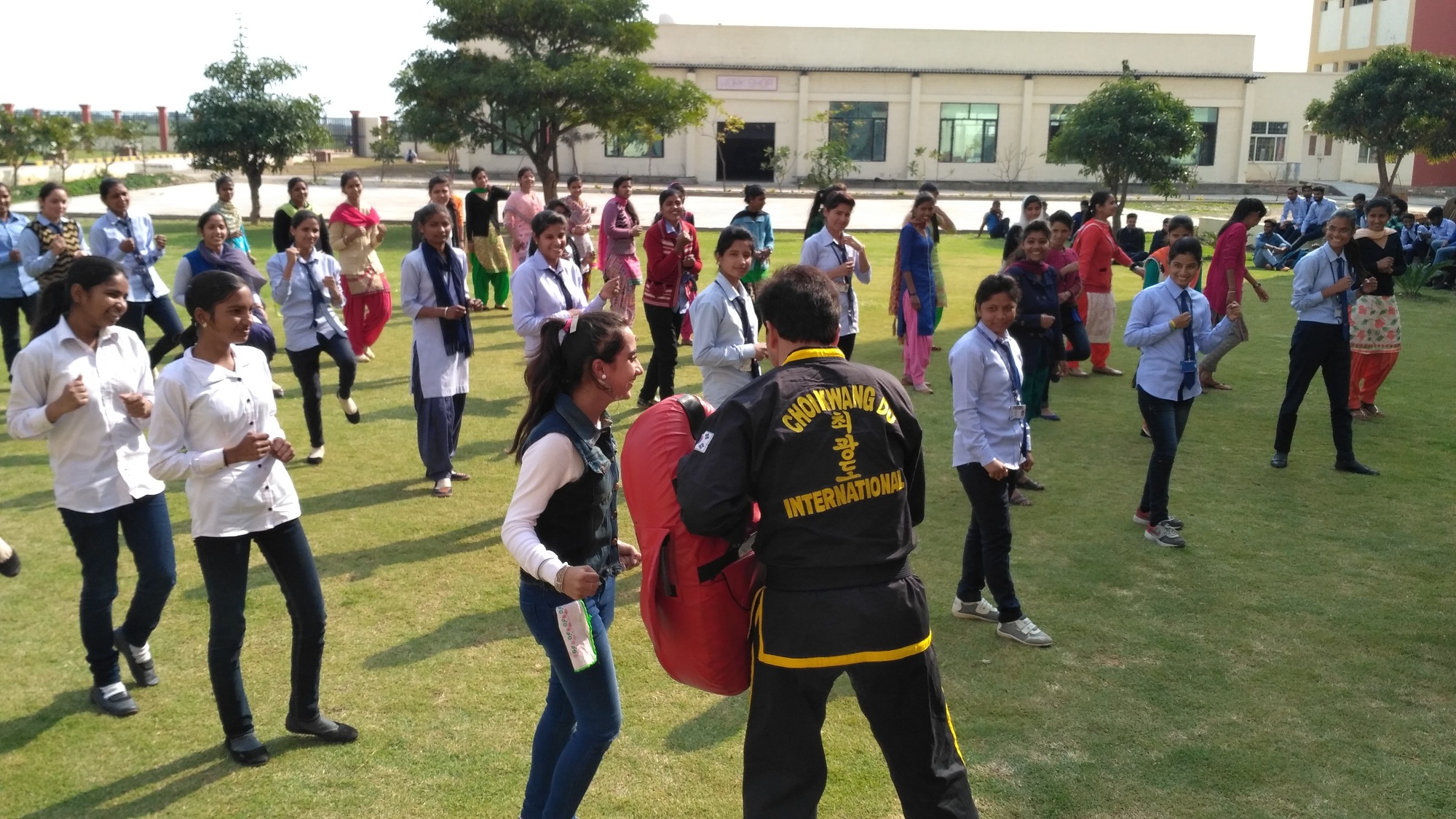 The occasion was graced by Master Bikram S. Thapa who is 6th degree blackbelt. He enlightened the students on the importance of martial arts in our day to day life. He motivated the students, especially girls to learn self defense.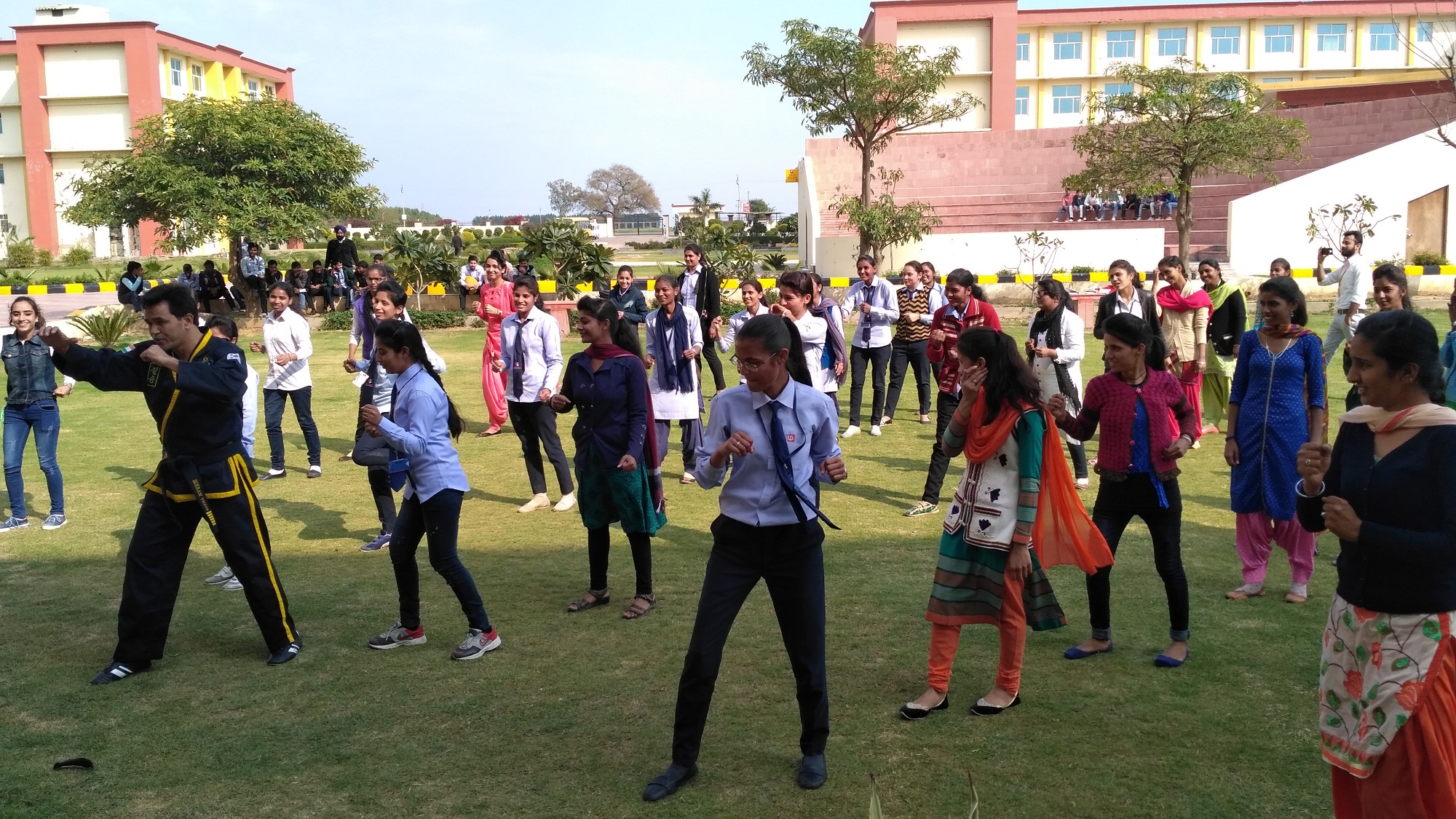 The seminar was followed by a workshop on self defense. The students learned some basic skills of kick boxing, Karate and Taekwondo. At the end of the program, Ms. Prabhjot Kaur Jolly, Director Academics and Dr. Swati Sharma, Principal UIET honored the guest and thanked him for teaching self defense skills to students.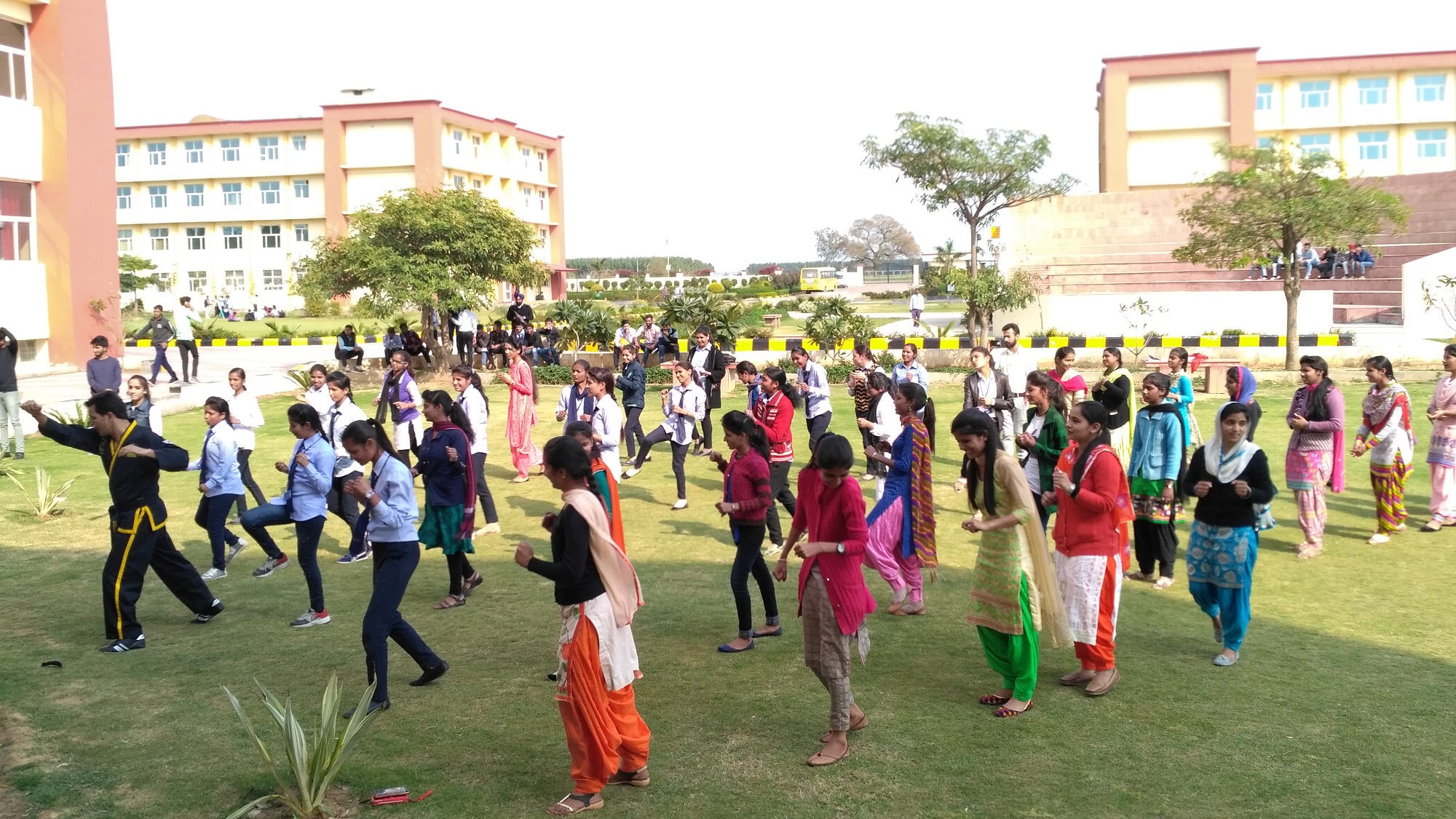 Dr. Gurpreet Singh, Chairman, Universal Group of Institutions who has always been torch bearer in women empowerment also appreciated the efforts put in by the faculty in organizing such workshop for students.