As the world moved towards the technology era, there was a demand of an Industry not only to create new technology but also to maintain & de-bug the existing technologies providing the millions of users an error free working environment. The result was creation of a whole new lot of services which were known as IT Enabled Services (ITES) and hence IT Sector was created. Today the IT Sector is the third largest sector in terms of providing employment and contributing towards GDP growth of the world economies.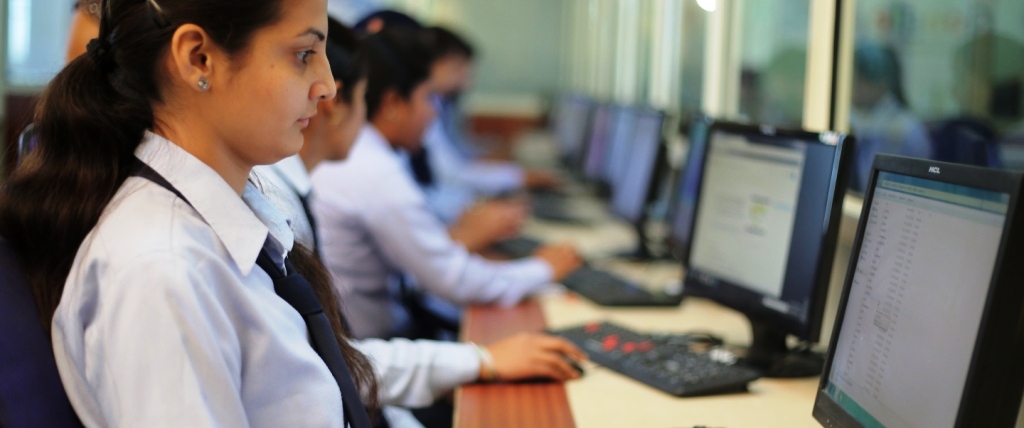 India was the largest beneficiary of IT revolution as with the passage of time the Indian IT sector become the second largest service providing sector, more than 2.5 million new jobs were created for computer professionals. With number of new initiatives by Government of India like Digital India, E-Commerce, Digital Banking the Indian IT sector is marching towards becoming the largest market for IT services. Indian IT Companies like TCS, HCL, Infosys, Wipro, Accenture are getting lot of orders from Government to make India a digital economy. Global IT giants like Google, Microsoft, HP are targeting India by pumping huge amount of money as they see their growth proportional to the growth of Indian IT sector.

There are four major domains in which a Computer Science Engineering student can pursue his or her studies. Programming, Web Designing, Database Management and Networking are some of the specializations which can be pursued to make a successful career in the IT field. However as the world is moving towards virtual technologies, there is an emerging demand in the Artificial Intelligence and Smart Technology Systems.
Job Scenario In India
As the Government is pushing for Digital Economy and other IT enabled services, the Indian IT Sector will continue to grow at a pace of 8-10% annually till 2022. More than 1.5 million direct and indirect jobs would be available for the passing-out Computer Science Engineers in India itself by the year 2022. The Smart City project would also open new job avenues for the youth as the 100 cities would be developed under the project where all the major services would be provided through IT enabled services.
Some of the job opportunities available for Computer Science Engineers:-
Programmers
System Analysts
Data Engineers
Database Analytics
Cyber Security Professionals
Network Engineers
Product Designers
Graphic Designers
Web Developers
Back End Developers
SEO/ SCP
IT Consultants
Data Scientists
Information Security Engineers
Web Development Programmers