Nowadays engineering is one of the most demanding subjects selected by numerous students as their professional career. Therefore the number of engineering colleges has expanded quickly. But to choose the commendable institutions is the thing that matters the most.
Universal Institutes of Engineering and Technology, Derabassi , Mohali is a notable and one of the top engineering College in Punjab. It is affiliated to Punjab Technical University (PTU), Jalandhar and approved by AICTE (All Indian Council of Technical Education), New Delhi.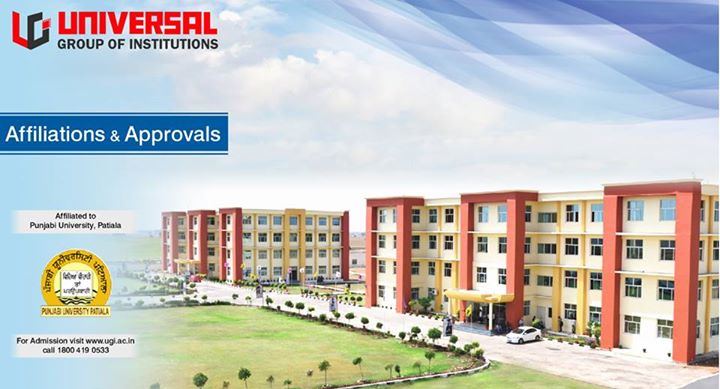 Why to Choose Engineering as Career?
"Engineer" the word itself intends to get things happens. Engineering is a flexible career. There is no other profession that traverses such a variety of career option i.e. business, technology, agriculture, entertainment, health care etc.  There are assortment of engineering fields and trends that are making distinction in our lives for example:-
· Agriculture Engineering
· Chemical Engineering
· Civil Engineering
· Computer Science
· Electronics Engineering
· Mechanical Engineering
· Nuclear engineering
· Petroleum engineering
Scope of Engineering
With the advancement of technology, the demand of talented engineers is also expanding quickly throughout the nation and world. With enormous development and changes, the extents of employments and interest for professional engineers have gone high.
There is great scope of career in every branch of engineering. While selecting a branch, you ought to concentrate on what all you will ponder in a specific branch and pick a branch as per your interest and abilities.
Courses at Universal Institutes of Engineering and Technology
Bachelors Degree Courses in Engineering – 4 Years
· B. Tech (Civil Engineering)
· B. Tech (Computer Science and Engineering)
· B. Tech (Electronics and Communication Engineering)
·  B. Tech (Electrical Engineering)
·  B. Tech (Mechanical Engineering)