Mechanical Engineering Department of Universal Institute of Engineering & Technology celebrated World Water Day on 21st March, 2017 to highlight the importance of freshwater and advocating for the sustainable management of freshwater resources.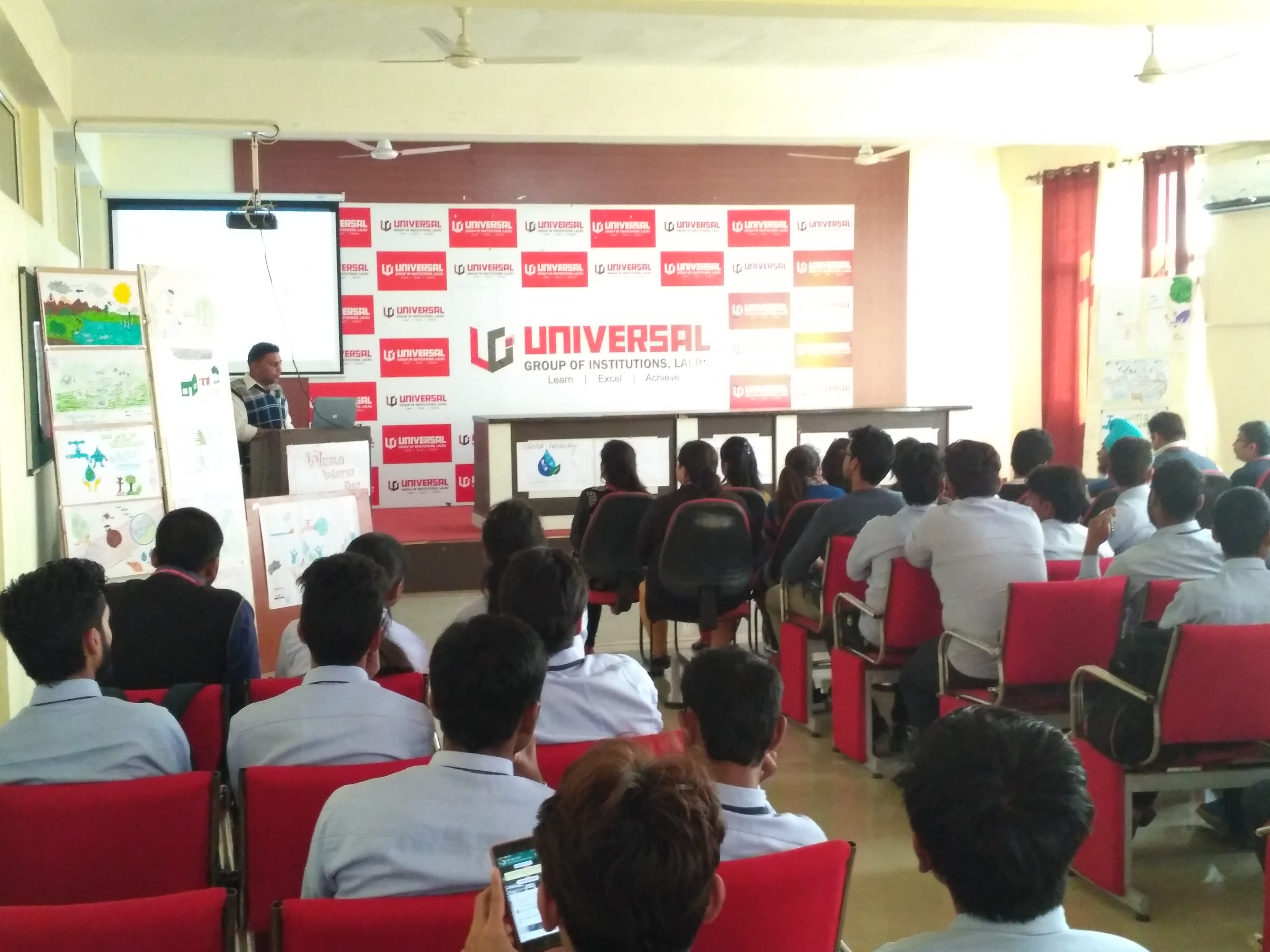 Objective: –
World Water Day is an international observance day. It is meant to inspire people around the world to learn more about water-related issues, tell others about these issues and take action to make a difference, particularly in countries.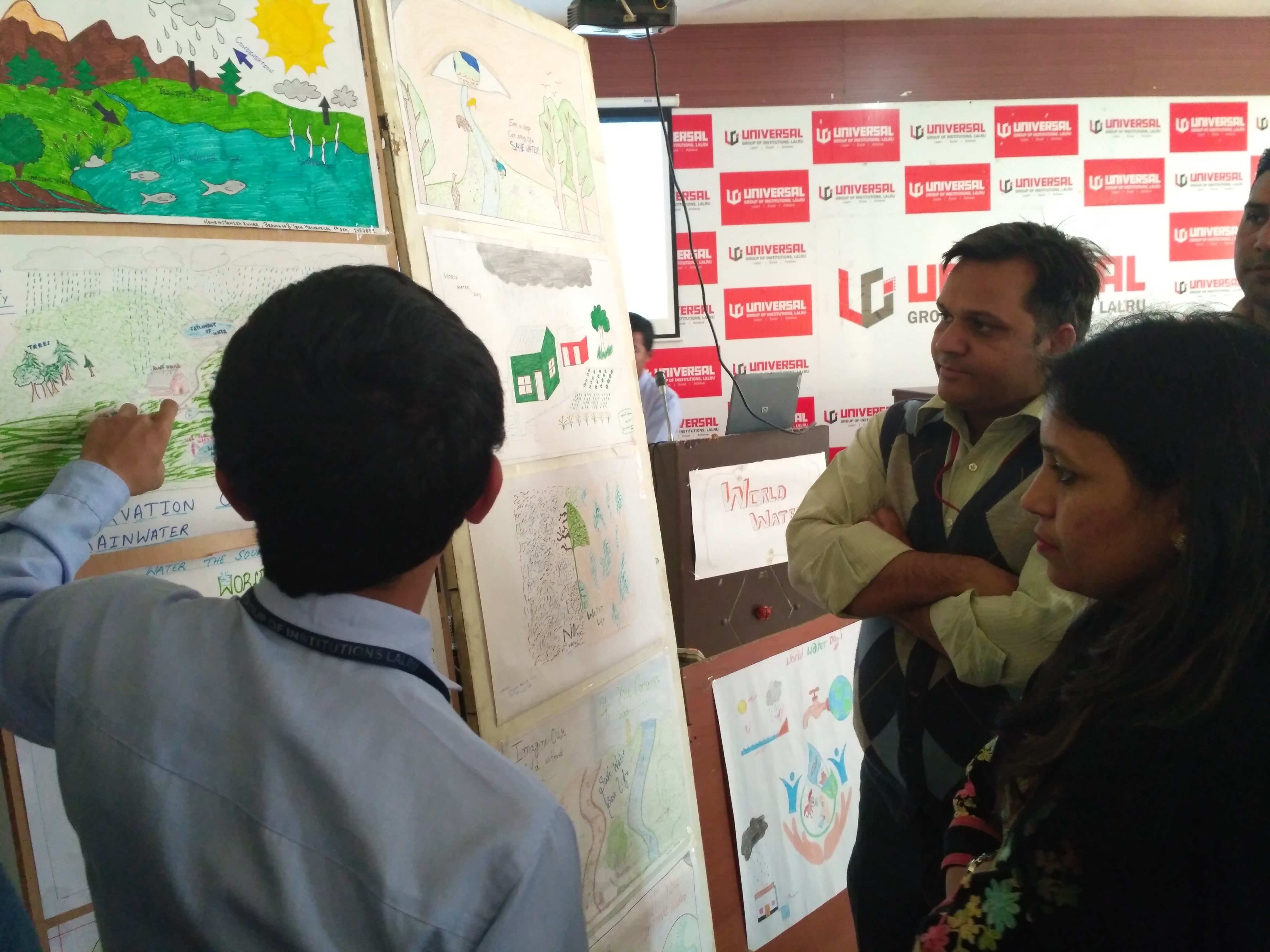 Theme:-
The theme was "Why waste water?" which is about reducing and reusing wastewater. Wastewater is a valuable resource to help achieve the Sustainable Development.
The programme commenced with the welcome address given by Mr. Rickstarwell Mawlong, a student of ME 6th Sem, followed by a presentation given by Mr. Hardeep Singh, Head Mechanical Engineering Department in the presence of Dr. Swati Sharma- Principal, Head of different departments , faculty members and students of Universal Institute of Engineering & Technology.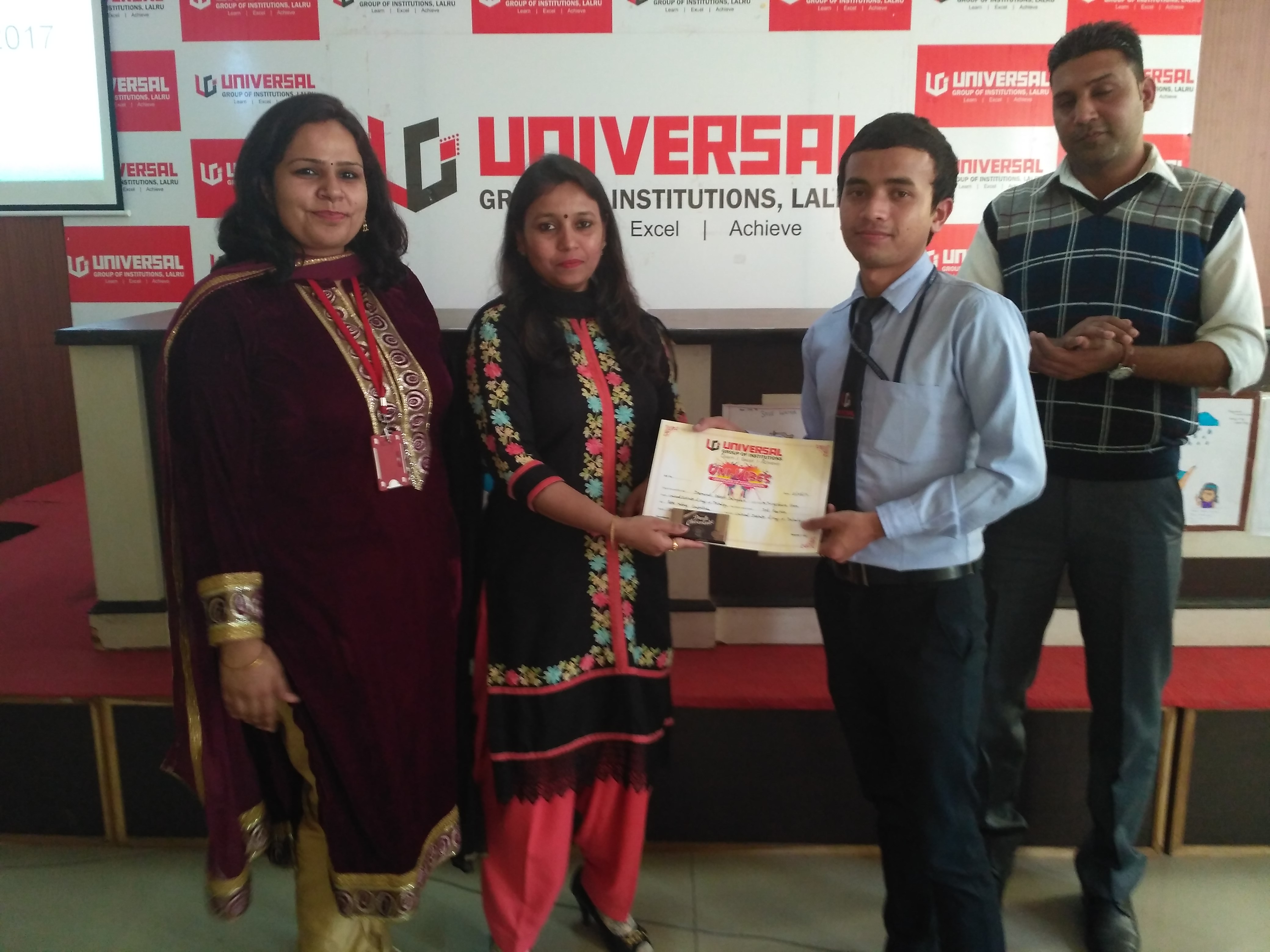 Mr. Hardeep Singh highlighted the following issues through his presentation:
·         History of World water Day
·         Drinking Water
·         Consequences of un-clean water
·         Importance of Clean Water
·         Water and World Poverty
·         Reducing Child Mortality
·         Improving Maternal Health
·         Water Crisis in India
·         Water Conservation Tips for Indoors, outside and school/colleges
Dr. Swati Sharma- Principal UIET also shared her valuable thoughts with the students on the eve of this day.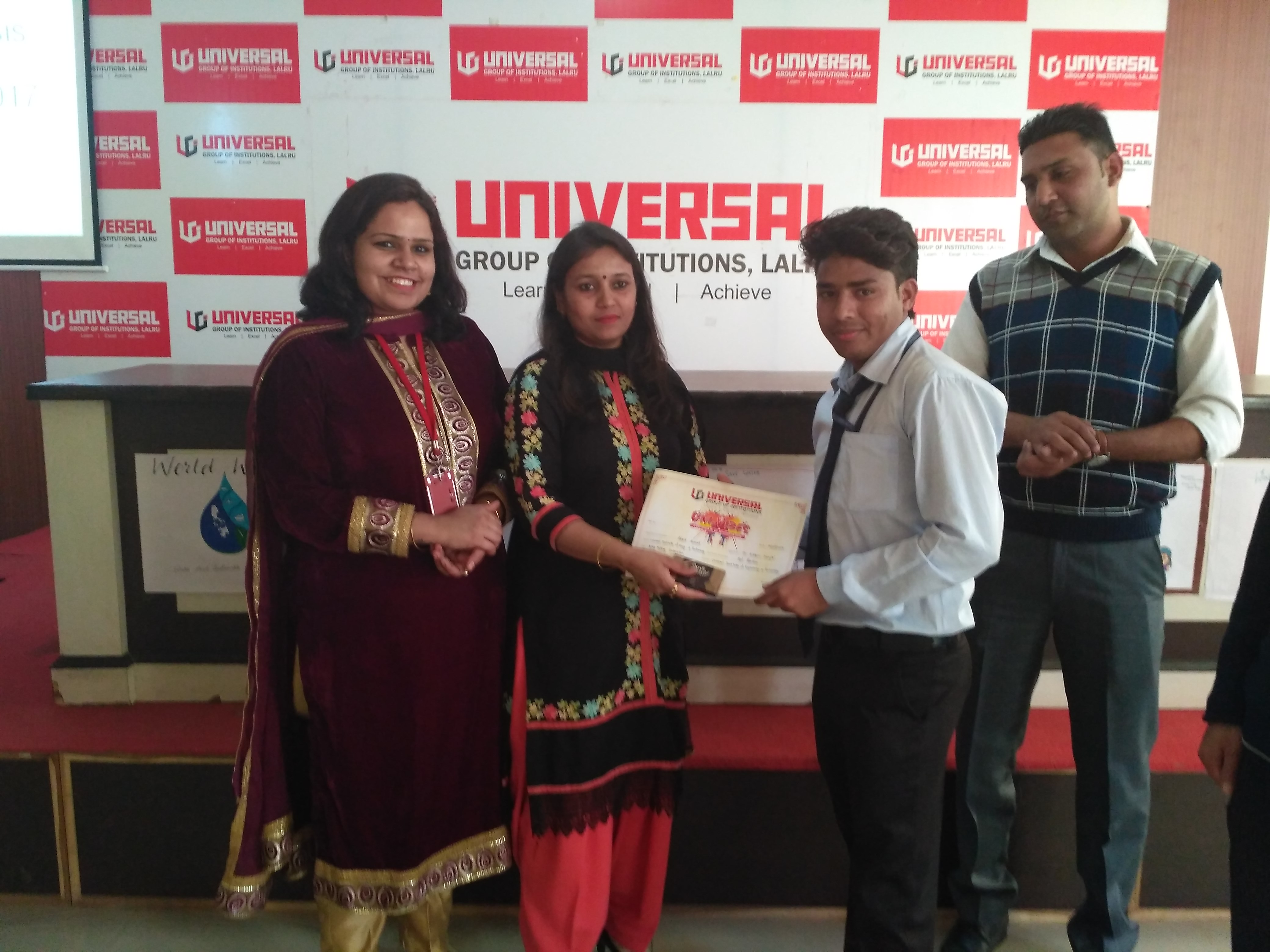 A Poster Making Competition was also organized with the same theme. It was leaded by Asst. Prof Gaurav Grover, ME Department. 25 students participated in this event. The creativity of the students was highly appreciated by Principal and HODs of different departments. Top 3 Students of poster making competition were awarded with certificates and gift by Principal UIET and HOD Mechanical Engineering.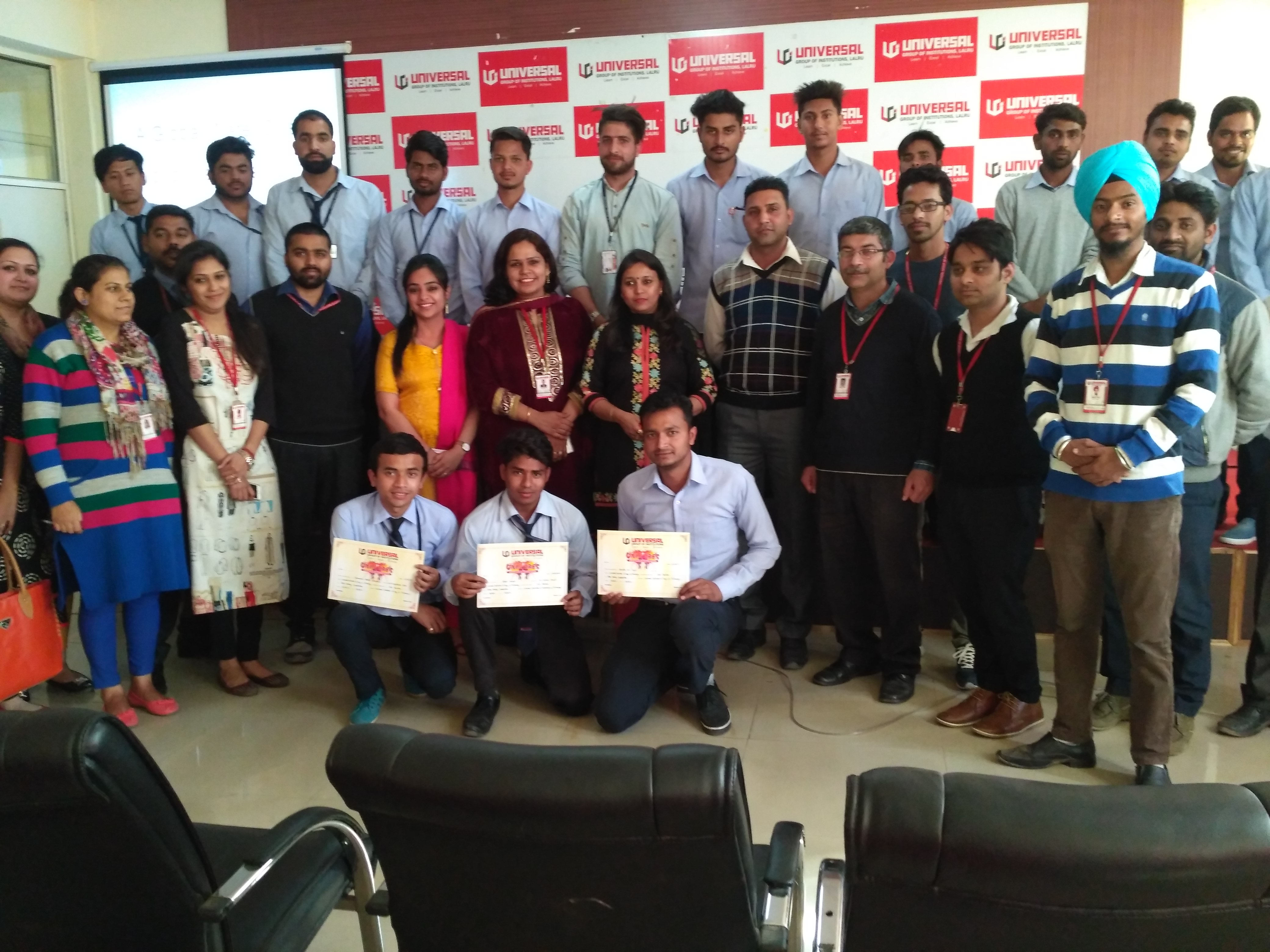 The programme was ended with vote of thanks by Mr. Munish Kainth, COD Mechanical Engineering Department.