University Grant Commission (UGC) has requested to the colleges and university students to listen the speech of PM Narendra Modi on September 11 2017. The title of this speech is Young India New India – A Resurgent Nation: from Sankalp to Sidhhi.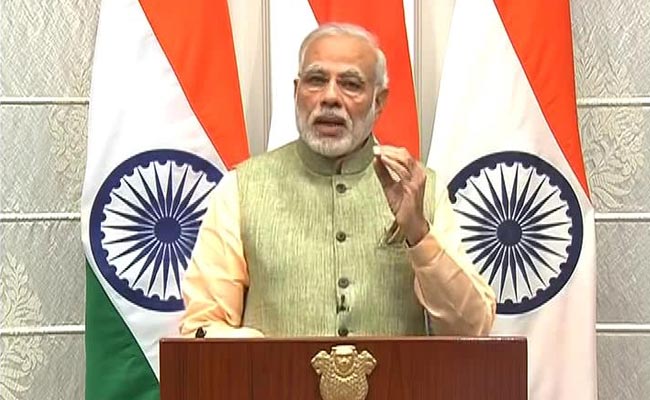 UGC has also requested to the institutions to make adequate arrangements for the teachers and students to listen to Modi's speech. For this, instructions have been given to prepare a venue, audio-visual room and auditorium in the institute. It has been said that the facility of TV or projection can be done so that more people can see it. Also, all the information related to the program should be put in advance at the college's notice board.
The circular issued to the colleges has been written in it, "It is very necessary for the students to know what the Prime Minister will say about Swami Vivekananda teaching. This will help them in academic, career and spiritual growth.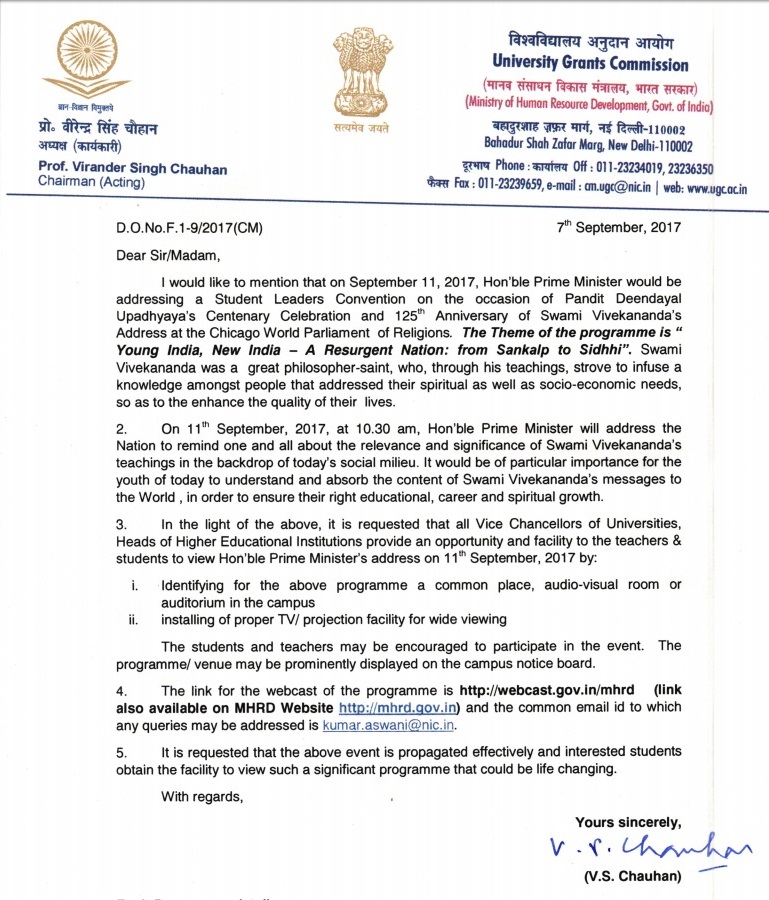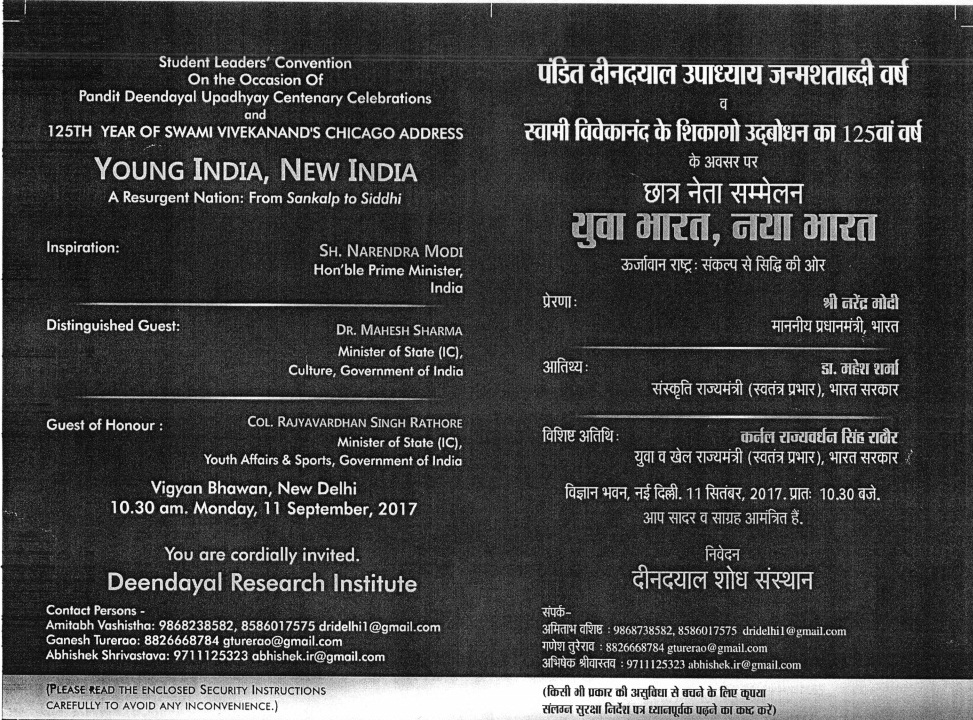 Source:- http://www.ugc.ac.in/pdfnews/5820026_Chairmans_Letter_to_upload-(3).pdf