Top Ranked Polytechnic College In Punjab – Education is the basic building block of any human being. One ought to be engaged to get an astounding career and specialty it likes never before. In our country there are a large number of students whose dream is to get specialization in the field of engineering and technology. Be that as it may, because of intense competition and seat constraint it turns out to be truly hard for them to get enlisted with the engineering degree. But nowadays there are many options available for the students. Polytechnic courses, is the best choice in these circumstances. This program gives students a chance to join a degree course in the second year of engineering.

In diploma course a student can learn the basic concepts of engineering in various subjects like IT, Computer science, Electrical, Civil, Electronics, Mechanical, Electronics and Communications, and Civil. The degree programme helps students to learn advance subjects of engineering and practices. The greatest advantage of this programme is that it provides the favourable condition to get admission perceived engineering institution. There are numerous local and private engineering colleges that offer seats for diploma students.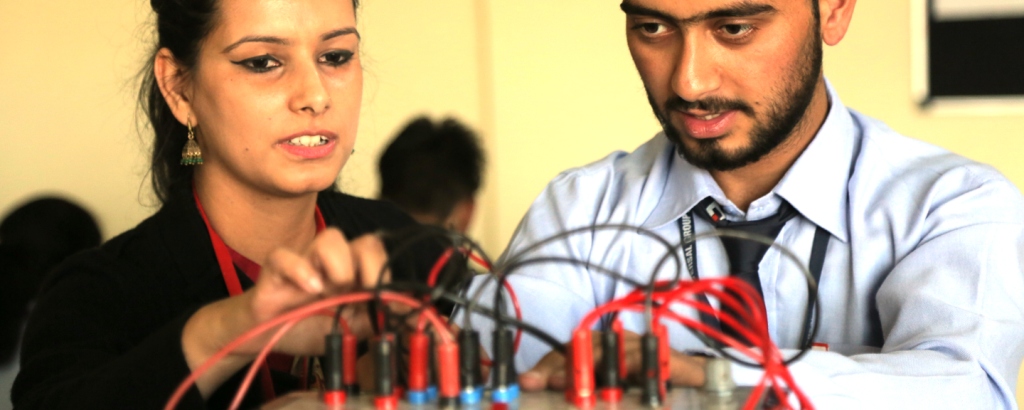 Top Ranked Polytechnic College In Punjab
In Punjab there are many engineering colleges that offers polytechnic education for the students who need to set up their career in the field of technology. Universal Polytechnic College one of the best Polytechnic College in Punjab offers quality education. Institute also arrange guest lecturers from noticeable organization that help students to enhance their engineering skills.

Taking admission to the polytechnic courses is the most reasonable, promising and compelling approach to begin the effective profession in the field of engineering. The courses are of 3 Years and divided in to six semesters. Toward the culmination of these programmes, students can have numerous doors welcoming them to fire up a safe, brilliant and prosperous career.