Universal Group of Institutions, Lalru organised Training Drive with Micro Turners on 27th October 2017 for the students of  B.Tech- ME (Leet) 2017 passing out.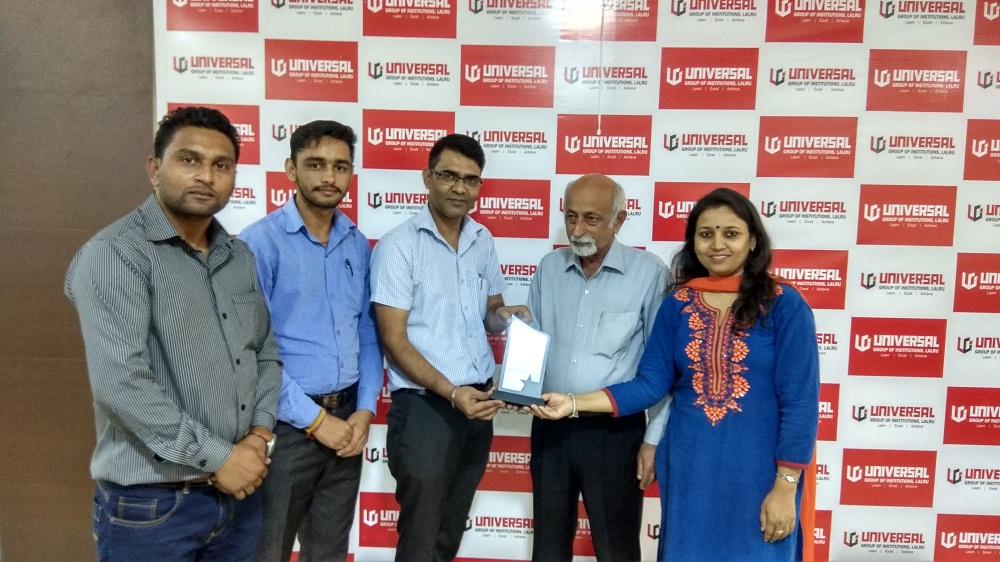 About Micro Turner
Micro Turners Group, founded in 1969 is one of the largest integrated automotive component manufacturers in India. The Group companies are TS 16949 and ISO 14001 certified. The Group has specialization in operations across Forging, Machining and Sub-Assemblies. It has world-class facilities across India. Catering our services to giant OEMs mainly 2 – 4 wheeler industry. To further our expansion we have our OWN Logistics Division (since we transport app. 70,000 Tons of our own manufactured goods to our customers & within our plants). Also, Micro Industrial Mart is Operational and we are in a process to make it Completely Online just like eCommerce Trading.
At the beginning, Shri. R.K Kapoor Dean Training & Placement, Universal Group of Institutions welcomed the HR Team of with Micro Turners and addressed all the candidates by extending their best wishes to them. The Training drive was started with the pre-placement talk followed by Technical & Personal Interview.
The HR Team appreciated the knowledge and the education given by the faculty of the institute, they also said the infrastructure of the institutions is of best designed and give the conducive atmosphere to the students for their studies. They also appreciated the latest equipment/ machinery available in the labs of the institute.
Asst. TPO, Universal Group, Mr. Ravi Pratap Singh said that 38 eligible candidates participated in this drive out of which 12 students got selected who will get internship during their Academic training session. Mr. Singh said that it is a remarkable event for the final year candidates being selected for internship.
The List of the selected candidates is as follows. The dates of their joining will be informed as per further instructions from the company:
Tanlin Wahlang
Desmond O. Diengdoh
Rickstarwell Mawlong
Amirzad Ali
Manpreet Singh
Aamir Ismail
Abhishek Kumar Mahato
Ratnesh Kumar Singh
Santosh Kumar Singh
Bikram preet Singh
Harvinder Singh
Goransh Verma