Gate 2020 Exam Dates, Admid Card, Exam Pattern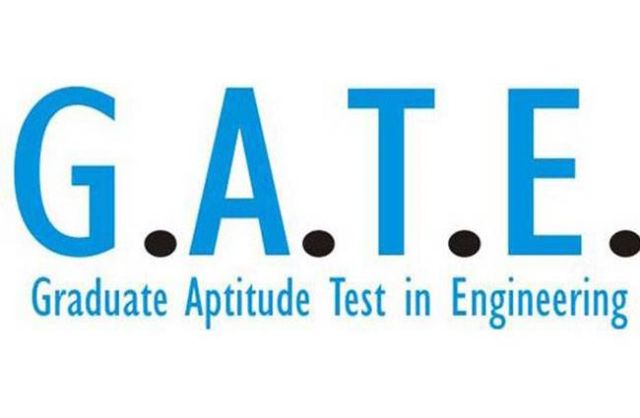 Registration for GATE 2020 (Graduate Aptitude Test in Engineering) has been stated from today onwards. i.e. September 1, 2019, Last date to apply and register on the website is 21st September.  Gate 2019, Gate 2019 Registration, How to apply Gate 2019.
If you are familiar with the registration process go right into the main website @ gate.iitm.ac.in or follow the steps in this article to know how to apply.
GATE 2019: IIT MADRAS TO CONDUCT EXAM THIS YEAR
This year GATE 2019 Exam will be conducted by IIT Madras. The exam will be in two shifts on February 2,3 and February 9 and 10, 2019.
Important Steps to Register for GATE 2019
Steps 1 to 4 website registration (easy)
Go to the following websites. Registration can be done on two websites
Click on  REGISTER HERE / Click here to apply buttons Link.
In this step, You will be presented with an online form. Here if you are already applied you can submit your enrollment ID @ Password to continue further or CLICK New USER? Click Here Button FOR new Users.
For new User- input your personal information like Name, email, and mobile number and set a new password (8 to 15 characters) and click Submit. This will give you enrollment number in Email and mobile.
Now follow the screen and submit your email and password to log into the registration form
Now you will be presented with he main GATE 2019 registration form.
Here input your Exam Details like Exam paper, Exam country and Exam city choices
Then provide personal details.
Afterwords input your qualifying degree details
Them the main step upload the original documents these will be used for eligibility check and makes registration successful.

Photograph Requirements: -Upload a JPEG/JPG file of your photograph of maximum pixel resolution 480 x 640 and minimum pixel resolution 240 x 320. The aspect ratio (width: height) has to be between 0.6603 and 0.8933, Size of an image should be in a range of 5KB to 200KB.
Upload Signature: Upload a JPEG/JPG file of your signature of maximum pixel resolution 160 x 560 and minimum pixel resolution 80 x 280. The aspect ratio (height: width) has to be between 3.1586 and 4.0360, Size of an image should be in a range of 5KB to 150KB.
Upload Eligibility Document / Certificate: Please upload any one of the following valid Documents (File size should between 10 KB and 500 KB, pdf format)
1. Degree certificate / Provisional passing certificate.
2. Course completion certificate.
3. Consolidated mark sheet / Final year mark-sheet.
4. Section A or B completion certificate from a professional society.

Save and view the application and change it if needed.
The last step Submit an proceed to the payment.
And Make the payment with the available payment methods
Finally, Download the application form and Print.
*NOTE make sure the last date for registration is 21st Sep 2019.
GATE 2019: ELIGIBILITY CRITERIA
There is no age limit for GATE 2019. Candidates should be graduating BE, BTech, BPharmacy, BArch, BSc (Research), BS, MA, MSc, MCA, Int MSc or Int BSMS in 2019. If not the above then they should have been completing their Int ME, MTech (post BSc) or a dual degree after 10+2 by 2019-20.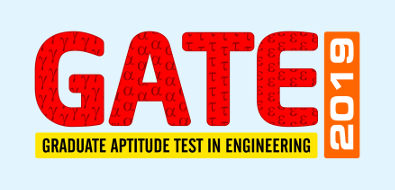 GATE 2019 Examination Calendar -Important Dates
GATE Online Application Processing System (GOAPS) Website Opens
Saturday
1st September 2019
Closing Date for Submission of (Online) Application
Friday
21st September 2019
Extended Closing Date for Submission of (Online) Application
Monday
1st October 2019
Last Date for Requesting Change of Examination City (an additional fee will be applicable)
Friday
16th November 2019
Admit Card will be available in the Online Application Portal (for printing)
Friday
4th January 2019
GATE 2019 Examination
Forenoon: 9:30 AM to 12:30 Noon (Tentative)
Afternoon: 2:30 PM to 5:30 PM (Tentative)
Saturday
Sunday
Saturday
Sunday
2nd February 2019
3rd February 2019
9th February 2019
10th February 2019
An announcement of the Results in the Online Application Portal
Saturday
16th March 2019
To stay updated with the latest information related to GATE 2019 with our blog subscribe bookmark share if you like it.
Best engineering institution @ ugi.ac.in – for more info goto http://www.ugi.ac.in/engineering.php.