If infrastructure forms the backbone of any nation, then Civil Engineers can be truly termed as Nation Builders. Building roads, making new flyovers, constructing dams are some of important tasks undertaken by Civil Engineers which can be linked directly to progress of any nation at global arena. With the changing times and new technologies being introduced in the field of construction, the role of Civil Engineers has evolved a lot. Today's Civil Engineers are not only confined to supervisor's role but also lays blueprint by using the modern technology & techniques to make impossible project a reality. Delhi Metro is best example of extreme engineering and is considered to be one of the finest marvels constructed by Civil Engineers of India. Who would have imagined that a Mass Public Transportation System could be constructed in the unplanned locations of Delhi, where even it is difficult to take a car from one location to another? But with the use of technology and hard thinking of Civil Engineers, Delhi Metro is running successfully and the project has truly turned out to be Pride of India.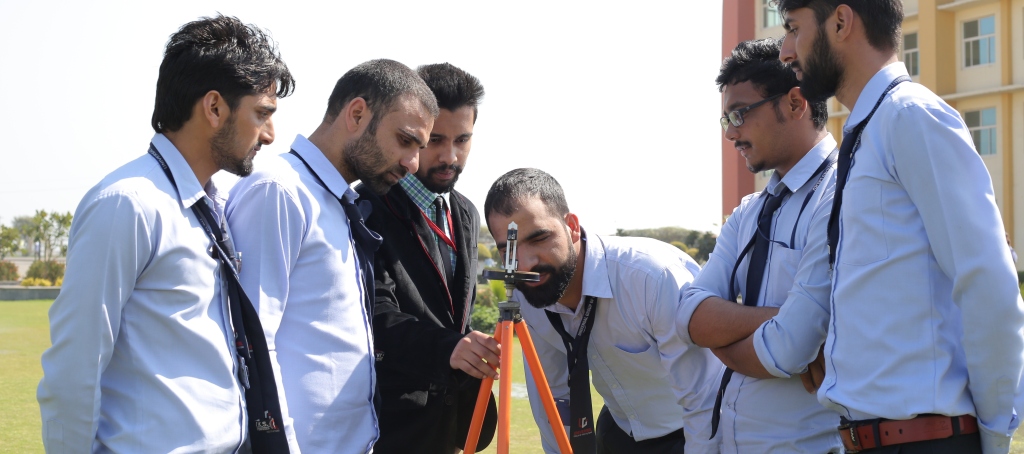 The scope of Civil Engineering as a profession has increased manifold as the engineers are now involved from the first stage of planning of a new project. Besides checking the physical & economic feasibility of any project, the Civil Engineers are involved in preparing the roadmap right from finding the suitable land for the project till the completion. The job opportunities for Civil Engineers can be ascertained by the specialization they choose.

Some of the Specializations or Sub-Disciplines where a Civil Engineering student can look for career:- 
1 Coastal engineering
2 Construction engineering
3 Earthquake engineering
4 Environmental engineering
5 Forensic engineering
6 Geotechnical engineering
7 Materials science and engineering
8 Outside plant engineering
9 Structural engineering
10 Surveying
11 Transportation engineering
12 Municipal or urban engineering
13 Water resources engineering
Job Prospects for Civil Engineers in India by 2022
The Government of India is undertaking Smart Cities Mission, where it plans to develop 100 futuristic cities all over the country making them technology driven, citizen friendly and sustainable. Under the project spread over five years all of the Indian states and Union territories will get at least one city by 2022. Budget will be given by the central and state government with a total funding of ₹98,000 crore (US$15 billion) which has been sanctioned by Indian Cabinet for the development of 100 smart cities and rejuvenation of 500 others.
With Government of India undertaking new projects like Smart City, building new Airports, Seaports and Railway Stations along with strengthening the road infrastructure in the entire country, the demand for Civil Engineers will shoot-up by 20% by 2022. According to a report of Government of India, it is estimated that more than 1.2 million jobs would be created by 2022 in the field of Civil Construction. Further the Government of India's ambitious plan to provide affordable housing for all will give a boost to real estate sector and as result an additional demand of 50,000 Civil Engineers would be created in the urban and rural housing sector.