Department of Engineering and Technology at Universal Group of Institutions had arranged an industrial visit of Nahar Group of companies for UG students of Mechanical Engineering. The visit was organized with the prior permission and guidance of Hon. Principal Dr. Swati Sharma and Coordinator of Mechanical Engineering Department, Mr. Munish Kainth.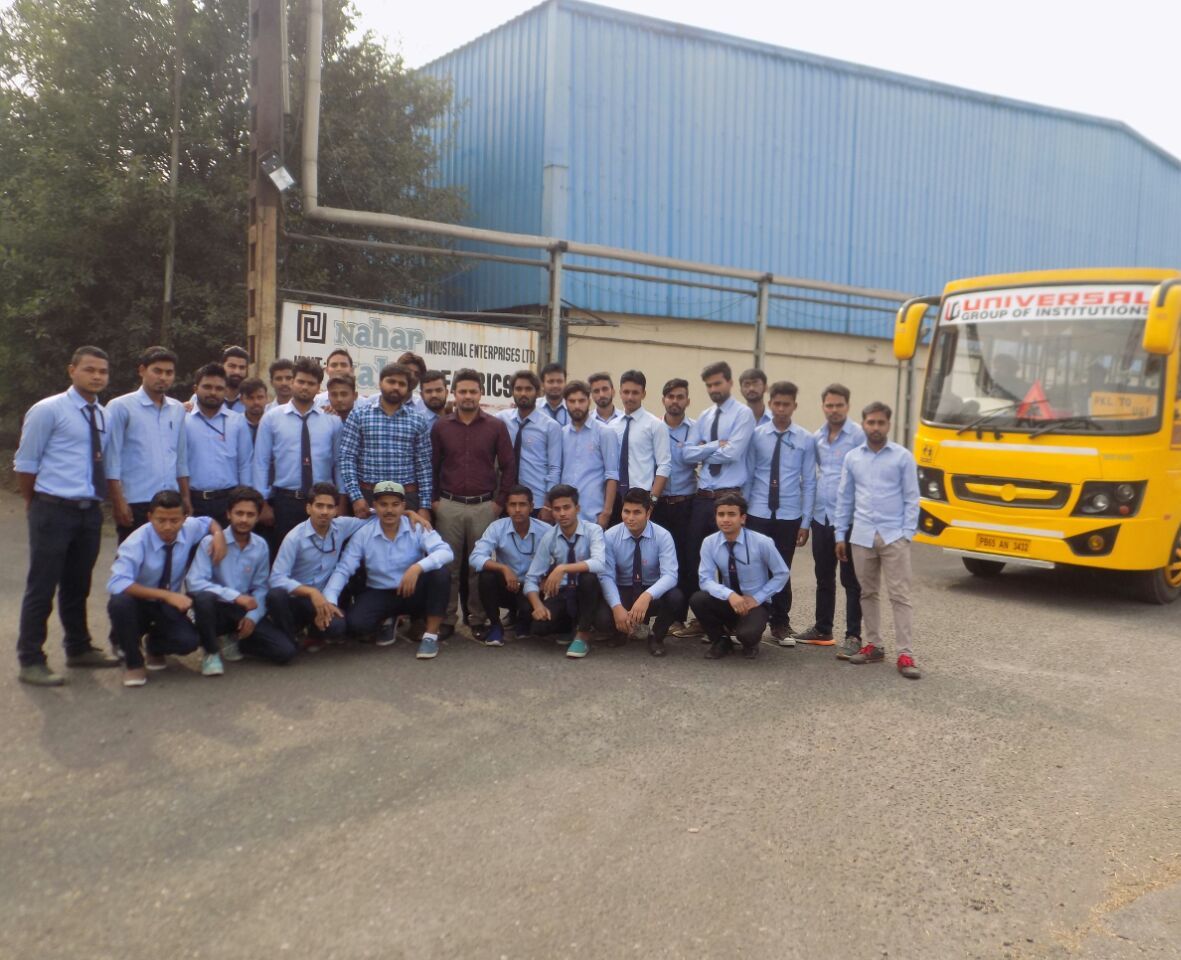 Details of Visit:
Nahar Group of company Is India's one of the largest Yarn and cotton woven garment manufacturing company. This is having the state of the art of cotton garment manufacturing and testing facilities. The company manufactures a variety of products like cotton knitted garments include T-Shirts and Track and woven garments portfolio includes Shirts, Trousers, Suits, and Denims.
Students visited the Cotton Processing Unit No. 2.  After a warm welcome by company officials, Mr. Kavaldeep Verma (HR Dept.) briefed regarding the company and its product for half an hour.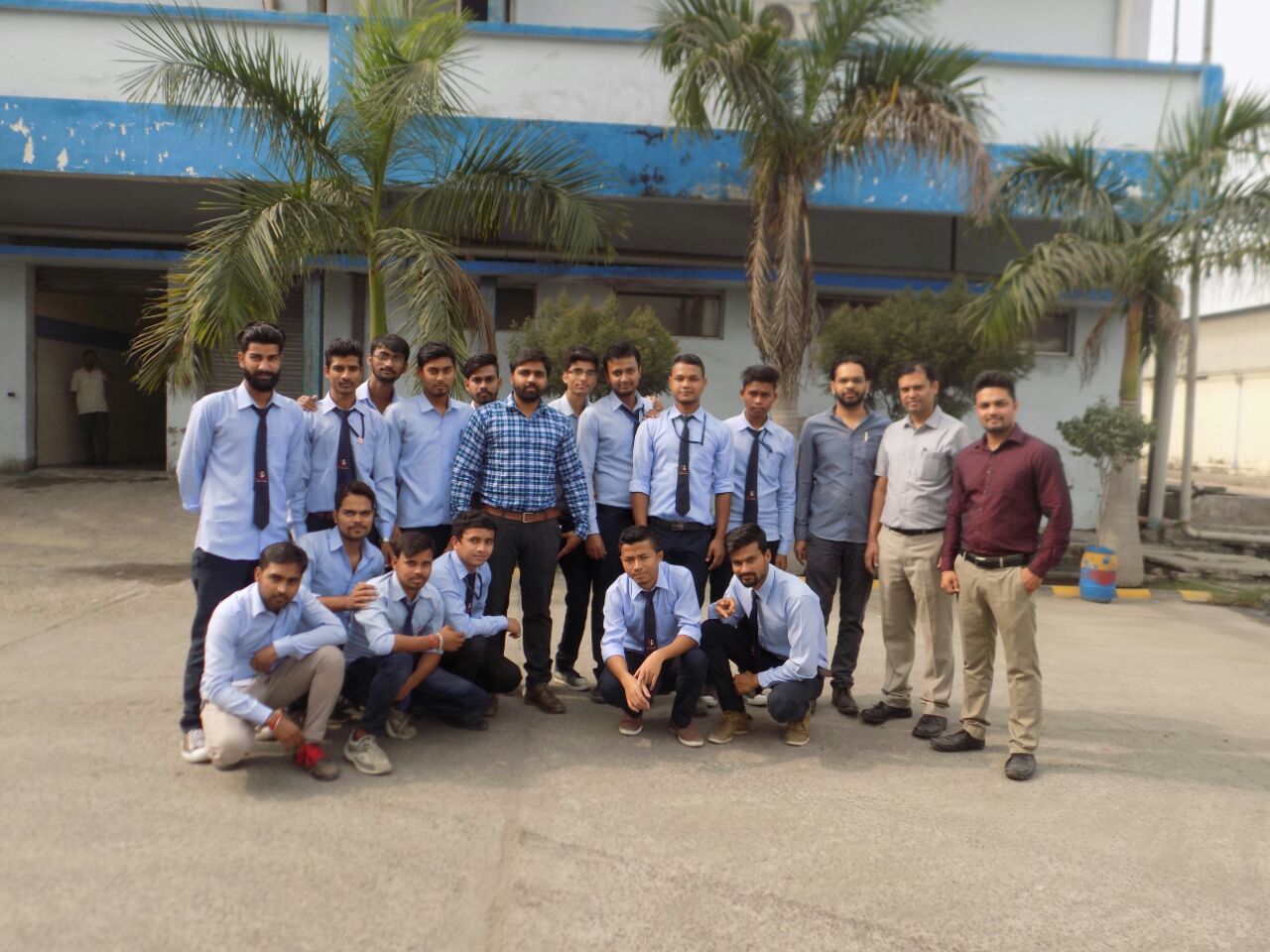 Plant Manager assisted us during the visit and explained entire Cotton processing and testing process in details. Students visited the Design, Raising, Scouring, Calendaring, Bleaching, Shrinking, Dyeing, Testing and Printing sections and observe the complete manufacturing process of Cotton.
Students understood the technical aspects of manufacturing yarn of varieties of designs, quality and the working of the machines being used for production. The production planning and scheduling activities were found interesting by the students. They also collected information on the company's efforts on product innovations, productivity improvement and cost reduction. They enhance their knowledge about the safety regulations and practices being followed.
The session was concluded with Question- Answer session. Many of the students asked different questions to the Technical Head on current demanding technologies, market scenarios etc. and he cleared all the doubt and myths which was in students mind about the technologies. All students were satisfied after the session.
It was an informative, interesting and a Successful visit. Department express thanks to the Technical Head and all team members of Nahar Group of Companies, Who spent their valuable time for students.