To give consolation and support to Girl Child to study technical education "Pragati Scholarship" has been propelled by the Ministry of Human Resource Development (MHRD) from the year 2014-15 and executed by All India Council for Technical Education (AICTE).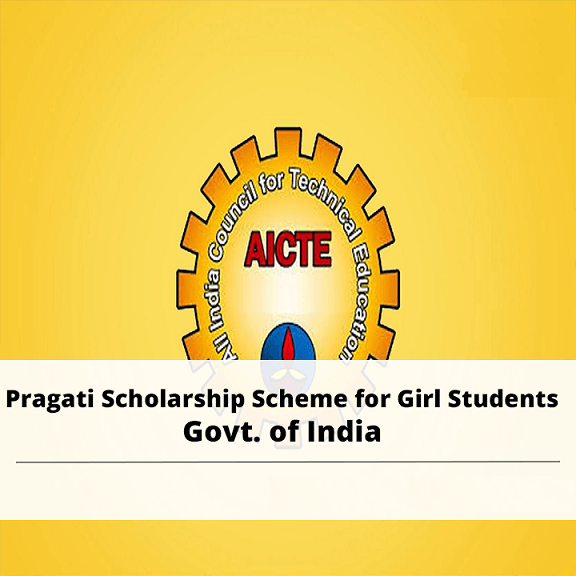 Pragati Scholarship is a plan of AICTE went for giving help to Advancement of Girls participation in Technical Education in India. Education is a standout amongst the most vital methods for enabling women with the learning, expertise and self-assurance important to participate completely in the development procedure. This is an endeavour to give each young woman the chance to further her education and get ready for an effective future by "Empowering Women through Technical Education".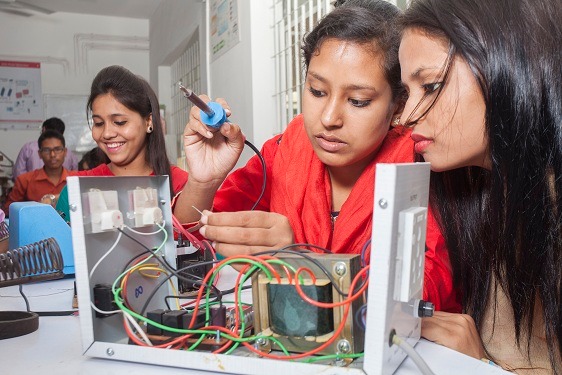 Remarkable Features of the Pragati Scholarship Scheme:
Number of grants per annum: 4000
'One Girl' per family and it can be extended for 2 Girl Child for each family where the family wage is not as much as Rs. 8 Lakh per annum.
The applicants will be chosen on merit at the qualifying examination to pursue technical education.
The applicants ought to have been admitted to first year of the Degree or Diploma program in any of the AICTE approved institutions and selected through the centralized admission process conducted by the Government.
Amount of grant: Tuition Fee of Rs. 30000 – or at genuine, whichever is less and Rs. 2000 every month for ten months as miscellaneous every year.
Reservation-27% for OBC, 15% for SC, 7.5% ST candidate.
Out of the aggregate number of grant in each plan, fifty percent grants are accessible at every Degree / Diploma level and furthermore transferable in case of non-accessibility of qualified candidate in any of the of Degree/Diploma level Program.
Documents Required for Pragati Scholarship
Copies of mark sheet of standard 10th/12th.
Copy of Family Income Certificate.
Copy of admission letter to Diploma / Degree course.
Copy of Tuition Fee Receipt.
Copy of Bank Pass Book indicating account number IFSC code.
Certificate issued by the Director/Principal/Head of the Institution.
Copy of AADHAR card
Copy of SC/ST/OBC Certificate if applicable.