CE & ME Deptt. of UIET organised an Inter Department Quiz Competition on 13 Feb.2015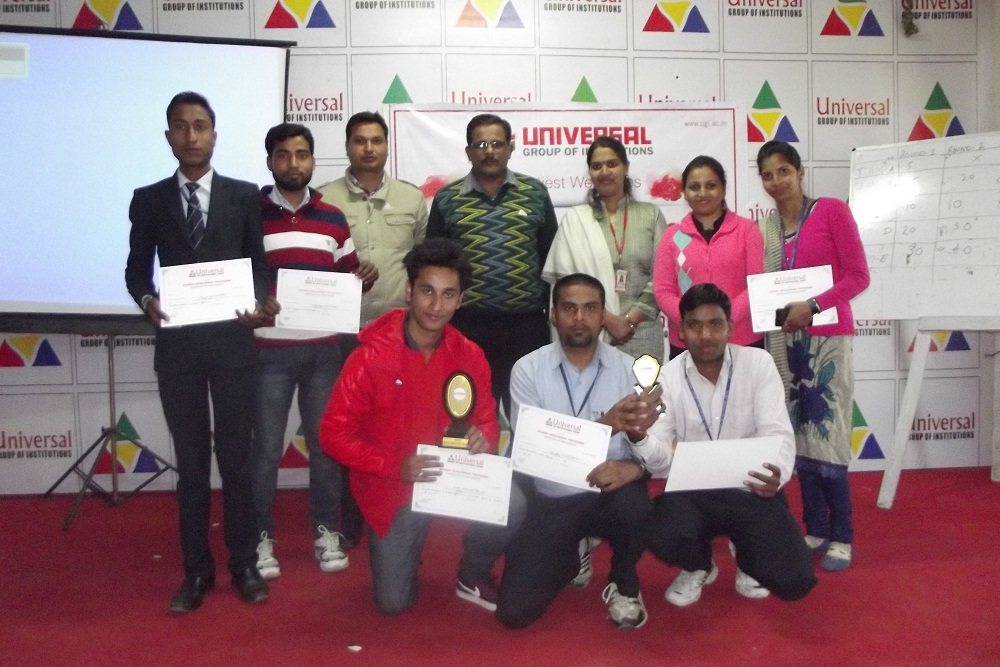 13-02-2015
A quiz is a form of game or sport of the mind in which the players attempt to answer questions correctly. Quizzes are usually scored in points and many quizzes are designed to determine a winner from a group of participants usually the participant with highest score.
The main motive to conduct a Quiz Competition was to encourage the team spirit among the students of different departments. Moreover, the students were motivated to participate in the same to increase their general awareness & Current affair issues. Basically, it was introduced to enhance their learning capabilities.

Details of the Event:
6 Teams of team size 3 were formed.
Rachit Garg, Dr. Swati, Ms. Kshipra Gupta, Mr. Sandeep Sanghwan and other faculty members were at the judges end and marked their valuable presence on the day.
The Quiz was based on the theme: General Awareness & Current Affairs.
The event started well by Mr. Yashpal and Mr. Gulzar. Apart from this, Mr. Tarun well managed the scoreboard.
At the end of the event, winners were awarded momentos and certificates by Dr. Rachit Garg, Director(Engg).
The celeberations ended with the motvational words of Dr. rachit Garg.
Winners :
Team E(ME Deptt)
Team D(MBA Deptt)
Conclusion:
The aim of organizing a Inter Department quiz Competition was to
Instill in our students the values of knowledge, wisdom and compassion and make them smart citizens.
Enable them to participate in regional, national and international quiz competitions.