Universal Institute Of Management And Technology
Top Management College in Chandigarh Punjab Approved by AICTE and affiliated to Punjab Technical University, Jalandhar
Universal Institute of Management Technology (UIMT) is among the top management colleges in the state of Punjab, which established at Universal Group of Institutions in 2010. The institute offers BBA, BCA, B.com (Professional) and B.Sc in ATHM & B.Sc in HMCT full-time, three-year graduation programme, courses designed to transforming a student into a corporate personality. UIMT owing to its exceptional track record is synonymous with excellence in all spheres of operations and has been gaining in strength & admiration over the years. The state-of-art infrastructure, well-equipped spacious lecture halls, an ultra modern auditorium, a well stocked library and a well designed amphitheatre, ensures that all supplementary aspects of learning are taken care of Students who opt for management courses after completion of their intermediate course get the opportunity to learn under the guidance of experienced faculty members who are hired by various levels interviews. The whole course revolves around the concept of management and long with a the oretical portion, students will get the chance to learn the practical scenario's circumstances as well.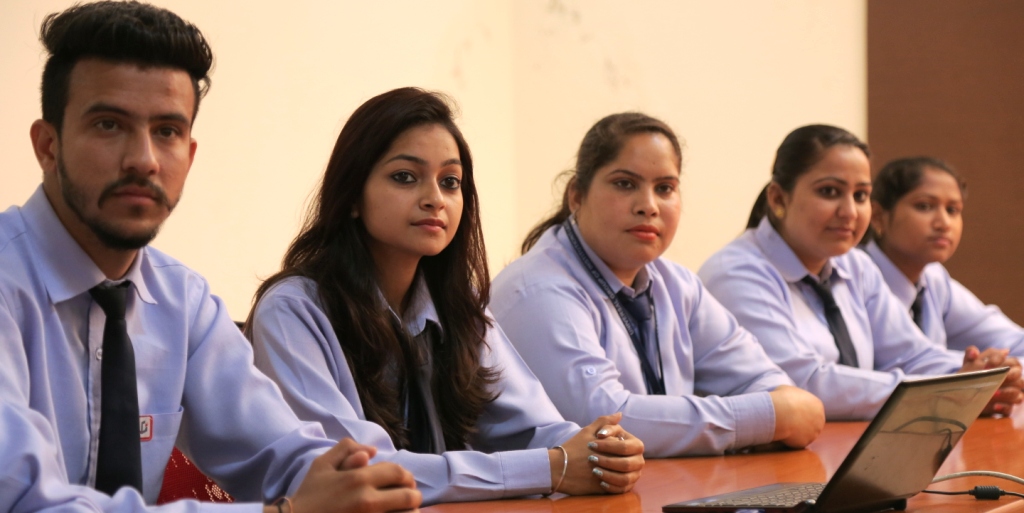 Universal group of institutions has started the management course in the year 2010 which includes BBA, BCA, B.Com and B.Sc in HMCT. From the past decade, they are continuously giving the increasing success graph of students and establish themselves in the list of Universal Institute of Management of Technology in chandigarh punjab. Hence if you are also willing to work in the Management departments of any corporate or willing to join Banking sectors then admissions are open for the session of 2019. Just browse the website and check out all the necessary details.
Courses offered at UIMT
Duration : 3 Years
Eligibility : 12th in any stream.
Bachelors of Business Administration(BBA)
If you are willing to have your own business in the future and willing to learn the concepts of business strategies then BBA course will suit you. Duration of this course will be of 3 years and immediately after completion of intermediate any student can apply for this course.
Bachelor of Commerce(B.Com Professional)
If you are having a dream to be an accountant in any reputed organisation or willing to join the finance sector then B.com professional course will be best for you. This course will of 3 years duration and it can be opted after completion of intermediate.
Bachelor of Computer Application(BCA)
If you are aiming to groom your future in the world of Information technology then BCA will be right choice and duration for the course will be of 3 years and you can go for the same after completing the intermediate..
B.Sc. in Hotel Management and Catering Technology(HMCT)
Lots of students want to become a manager in the hospitality industry so they should go for HMCT course after completion of intermediate. Duration of the course will be 3 years.
B.Sc. in Airline Tourism & Hospitality Management(ATHM)
Touring industry is getting the boom and so many youngsters willing to join the management department hence for them ATHM will be the right choice which they can opt after completing intermediate and after 3 years of the course they will have the ability to serve in there respective department.