Civil Engineering Deptt. of UIET organised a Guest Lecture (Technical) on 17 Feb. 2015.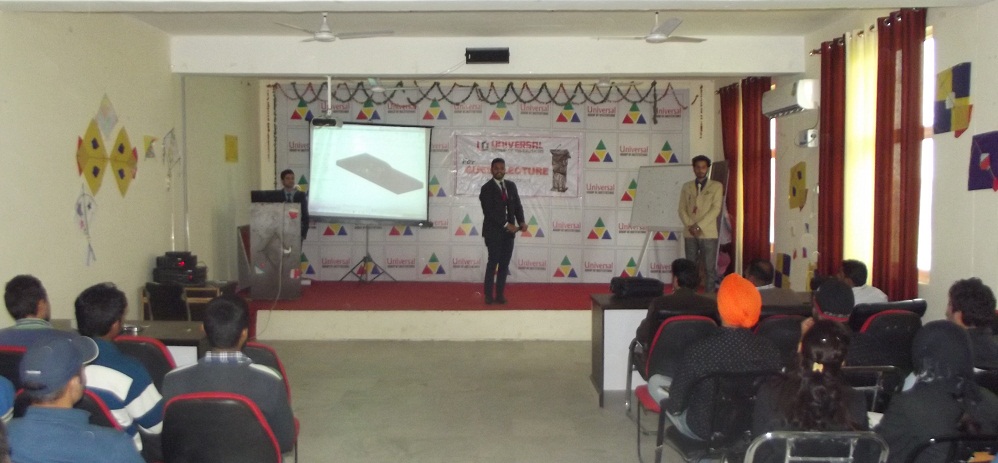 17-02-2015
Main objective of this lecture is to introduce the students with a Emerging software in Civil Engineering.
The main motive to conduct this guest lecture was to aware the students With civil Software Stat-pro and rabbit. These software are used for Design the different kinds of structure internally and externally.

Details of the Event:
This lecture was deliverd by the Mr Rashpinder (structure engineer of shrishthi construction).
All the faculity members of civil engineering department attend this lecture.
60 students are presnt in this guest lecture.
The event started well by Er.Gulzar after that Mr. Rushpinder start his valuable lecture on civil engineering soft wares.
At the end Dr. Puja vij give a guest of houner momento to Mr.Rushpinder.
CONCLUSION:
(i) Instill in our students the values of knowledge, wisdom and compassion and make them smart citizens.
(ii) Enable them to participate in regional, national and international Guest lectures.