DSGCE celebrated National Science Day on 26th Feb. 2015.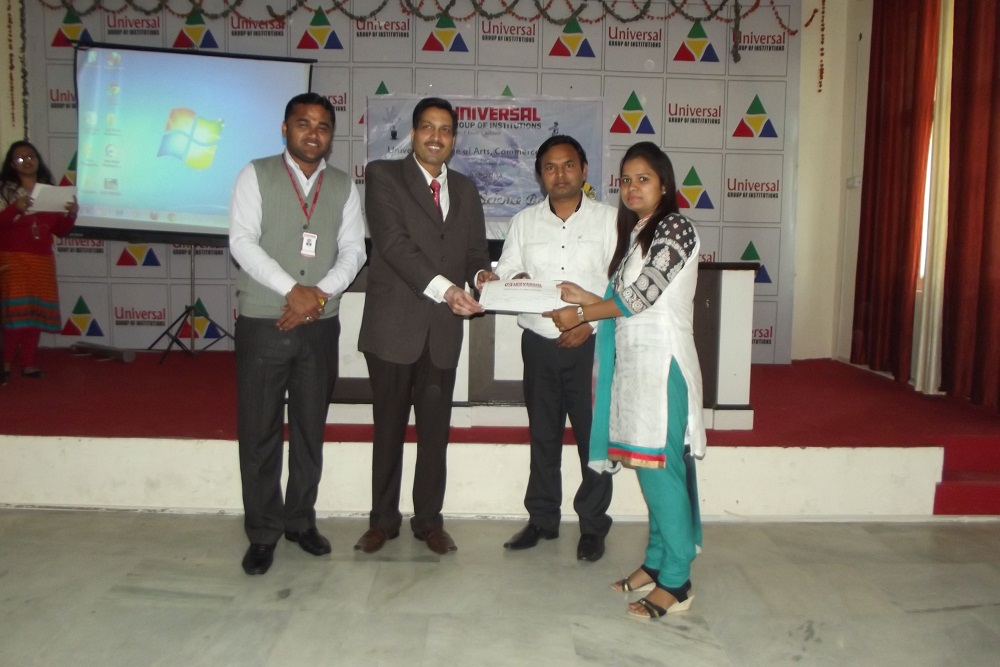 26-02-2015
DIVYA SHIKSHA GURUKUL COLLEGE OF EDUCATION,LALRU
NATIONAL SCIENCE DAY CELEBRATION
THEME- INNOVATIONS IN SCIENCE
Divya Shiksha Gurukul College of Education had organised a competition on the Theme-Innovations in Science on 26.2.15 to celebrate National Science Day.The students of B.Ed and ETT took active participation. The students were given pieces of wires and were asked to make whatever they want. The students showed their innovations and creativity and made beautiful items.
Judgement was given by Dr. L.K. Attri, Dean of UCACS and Dr.Gaurav Sachar, Deanof B.Ed College .
The prizes were given Dr. S.K. Kansal, Professor of P.U., Chandigarh.
The results of the competition is as follows:
Ms.Kulwinder Kaur (B.Ed) stood 1st
Ms. Ramanpreet Kaur & Ms. Rimpy stood 2nd
Ms. Pallavi & Ms. Manpreet Kaur stood 3rd