UGI organised a poster making competition on 4 March, 2015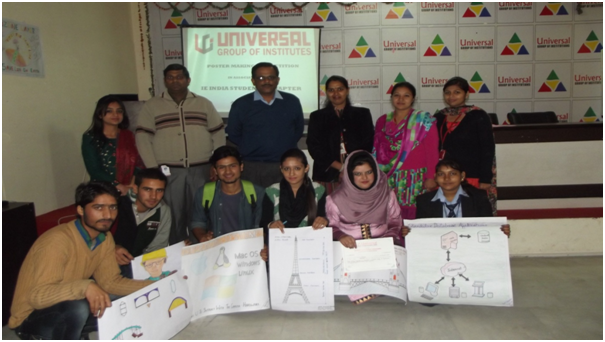 04-03-2015
A poster making competition was organized for the students of UIET in association with IE India Student's Chapter in B.Tech Seminar Hall at 12:00 PM.
The students of ECE, ME, CE and CSE participated in the competition. There were total 5 students from above department.
The theme for the competition was technical (to represent their stream).
Total 1 hour time was given to the students to prepare their poster and to present them.
Judges for the competition were Dr. Rachit Garg (Director, UIET) & Mr. Mohit Gupta ( Dean,UPC) .
The name of the winners are as follows:
1st – Ms. Sunidhi Thakur (Civil)
2nd – Ms. Umaira (Civil)
3rd – Ms. Jyoti Gautam (CSE)