Civil and ME Deptt. of UPC organised a guest lecture on Fluid Mechanics & Fuel Injection on 11th March 2015.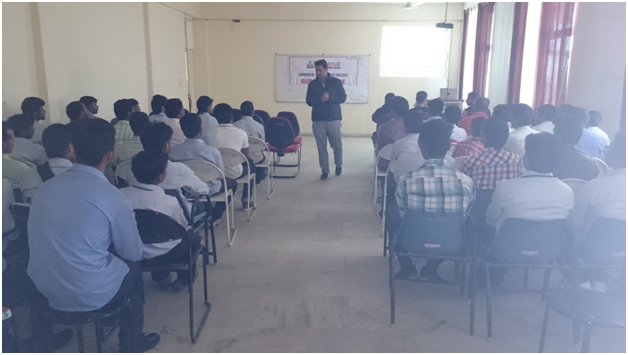 11-03-2015
CIVIL & MECHANICAL DEPARTMENT, UPC
GUEST LECTURE ON FLUID MECHANICS & FUEL INJECTION
A Guest Lecture was organized on 11th Mar. 2015 for the students of Mechanical & Civil Engg. 4th & 6th Semester.
The Guest Speaker was Mr. Sandeep Singh Sangwan, Head & Asst. Professor, ME Dept. from UIET, Lalru. The topics were on Fluid Mechanics & Fuel Injection.
The topic was well introduced and explained with simplicity & illustration making it very easy for the students of Diploma to assimilate the basic & future trends in the field of turbines and fuel system in automobiles.
Total of Three faculty members and seventy students attended the guest lecture.