ECE department has conducted industrial visit to Godrej Consumer Products Limited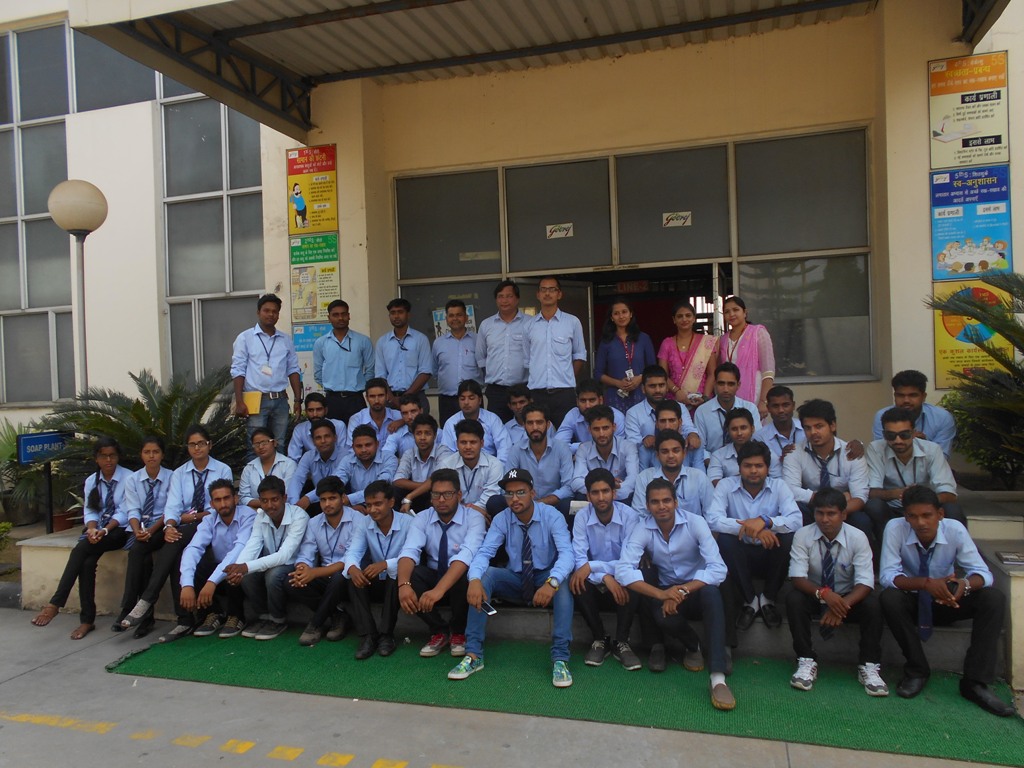 04-09-2015
ECE department has conducted industrial visit to Godrej Consumer Products Limited, Baddi on 4th September, 2015. Godrej Consumer Products Limited (GCPL) is an
Indian consumer goods company. GCPL's products include soap, hair colourants, toiletries and liquid detergents. Its brands include 'Cinthol', 'Godrej Fair Glow', 'Godrej No.1' and
'Godrej Shikakai' in soaps, 'Godrej Powder Hair Dye', 'Renew', 'ColourSoft' in hair colourants and 'Ezee' liquid detergent. GCPL currently operates several manufacturing facilities in India spread over seven locations and grouped into 4 Operating Clusters at Malanpur (Madhya Pradesh), Guwahati (Assam), Baddi- Thana (Himachal Pradesh), Baddi- Katha (Himachal Pradesh), Pondicherry, Chennai and Sikkim. GCPL, Baddi plant manufactures soaps.
The objective of industrial visit was to give the knowledge of Industrial Automation. The process was based on PLC'S and variable frequency drives (VFDs). All machines are VFD
driven. Students have learned the manufacturing process of soaps. Sodium salt of fatty acids are bought from external party owned by godrej as premix to ready soap then this material is carried to mixer for mixing in a batch of 500 kg with the help of auto weigher fixed with load cells. After mixing of batch material is processed through simplex plodder to simplify the soap process in the size of 2 mm further this material is transferred to two heavy roll mills further reducing the size of grit to 0.03 mm and then soap will be transferred to conveyor and then to duplex plodder to plod the soap and remove air from soap and here bar formation takes place which gets into equal pieces from universal bracket cutter with the help of encoder. Further this material is sent to stamping machine for giving brand logo to soap. Then soap gets packed through wrapping machines and finally packed into the cases manually by work force.Machines used mixer to duplex plodder: mil India pvt.ltd. runs through variable frequency

Universal bracket cutter: runs with the help of encoder. Encoder communicates to the controller to operate further.

Stamping machine: IMSA stamping machines.

Wrapping machines: Acma

Installed PLC's: Unitronics, system and controls, Siemens, Mitsubishi.