ME Deptt. of UIET organized a technical workshop on "Diesel Engine Disassembly/Assembly"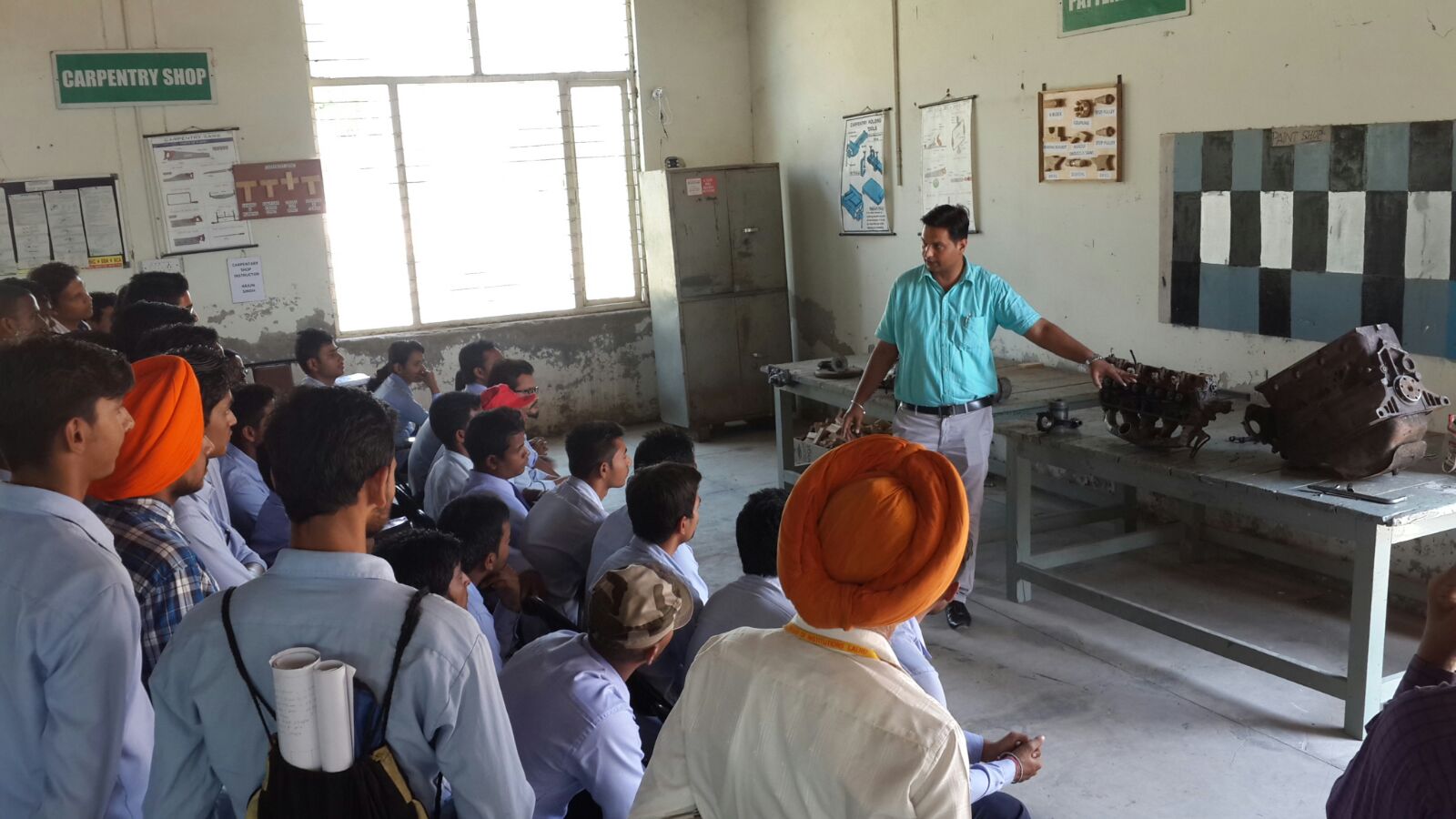 29-09-2015
Mechanical Engineering Department, Universal group of Institutions, Lalru organized a technical workshop on "Diesel Engine Disassembly/Assembly" for the students of Mechanical Engineering on 29/09/2015 at College Workshop premises. Mr. Kapoor Singh from "Kapoor Auto Garage", Dappar was invited for this workshop. The course started with an overview of the basic parts of the diesel engine and how it functions. Going more in depth, the engine's power system, fuel system, pumping system, starter etc. were covered both in a very interactive lecture and by inspecting engine on site. A 4-stroke diesel engine of Mahindra Jeep was used for demonstration and practice. Students learned how engine is working like starting process, how power is transferring to gear box, how to change piston rings, how & when burning of fuel takes place etc. Mr. Kapoor also demonstrated very effectively about the basic problems and their remedies which arise in an engine. Students learned about the modifications in design which have been done in modern engines.
Mr. Sandeep Singh Sangwan, HOD, ME also shared his views with the students. Each student went back with a folder full of notes, a comprehensive handout, and a big increase in knowledge and comfort level in working on engine. A group practice session was also conducted for the students to get deep understanding of the concept of assembly of engine.
It was very interactive session with students with such a practical demonstration enhances their mental ability in field of automobile engineering.