ME Deptt. of UPC conducted industrial visit to "ETE Electrogears Pvt. Limited, Derabassi"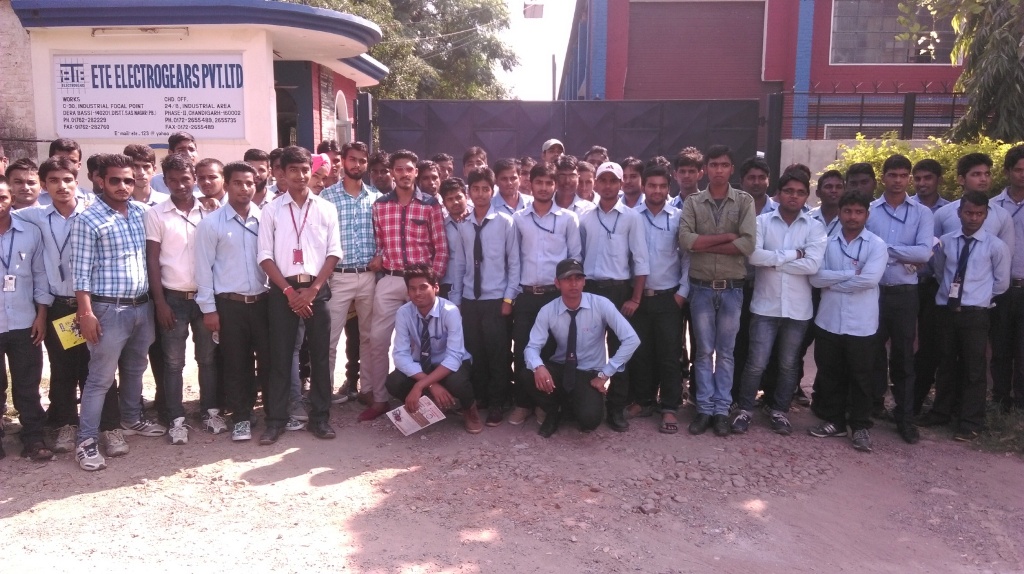 30-09-2015
The students of Mechanical Engineering Department (5th Sem.) of Universal Polytechnic College, Lalru along with two faculty member visited ETE Electrogears Pvt. Limited, Derabassi, Punjab on today 30th September, 2015. ETE Electrogears Pvt. Ltd. are manufacturer, exporters & importers of Electrical Control Panels as Per IS & IEC Standards. Product Range: - PCC/MCC/PDB, AC & DC Drives Panels, Capacitor Panel, Bus ducts, Intelligent MCC etc. Clients Include:- Big Cinemas, Steel Strips, Vardhaman, Nahar, Trident, Ranbaxy, Escorts, Eicher, Bhushan Steel among others.
The students learn about Fabrication processes of sheet metal for different types of electrical control panels. The visit was very beneficial for the students as they were made familiar with CNC machines (Cutting & Bending) in detail by company's technical staff.