UGI, Lalru organized an orientation day on 12 Sept, 16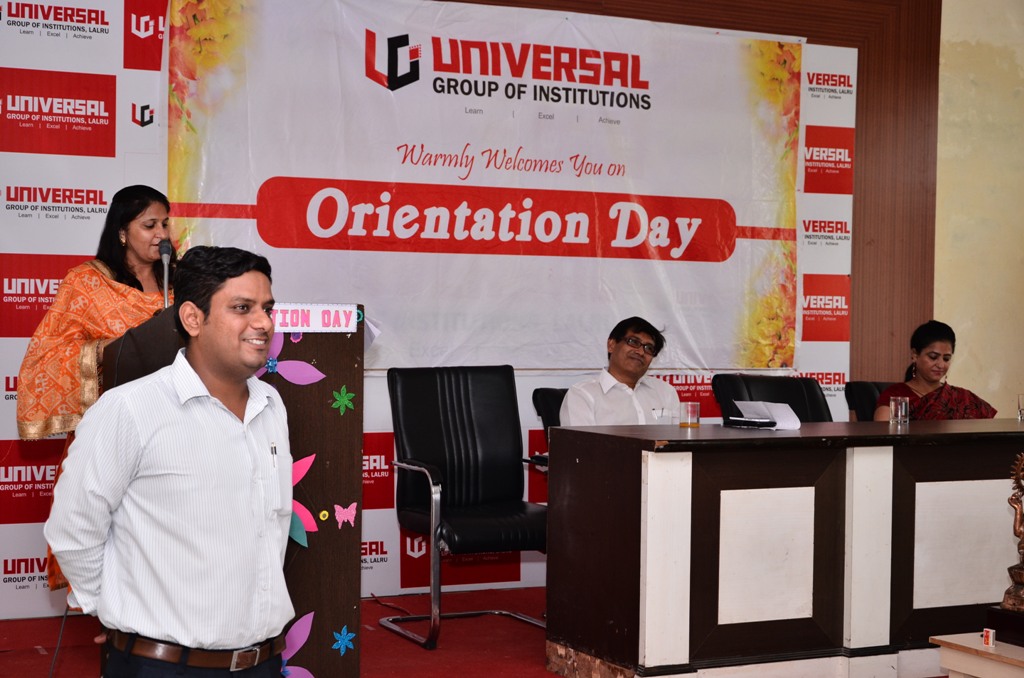 12-09-2016
Universal Group of Institutions, Ballopur, Lalru organized an orientation programme for the newly admitted Law, M.Ed, B.Ed and ETT students at the UGI premises on 12 September 2016. The major objective of the programme was to make the parents and students aware of the academic aspects of the course, the rules and regulations of the college and ensuring parental participation in monitoring the performance and progress of the students.
The programme was inaugurated with the lighting of the lamp by the Chief Guest, Dr. Gurpreet Singh Chairman UGI, Executive Director, Mr. Amit Barua, Principal College of Education Dr. Kompal Wadhawan, Dr. Manpreet Grewal Principal Law College.
Gurpreet Singh Chairman UGI while addressing on the occasion, said that it was not the events but the attitude that caused success. One third of what constitutes a person is his genetic inheritance; another one third comes from the kind of upbringing he / she receives and the remaining one third from one's own self. He also stressed the importance of dedication to one's profession and the need to have proper planning before taking up and implementing any task.