Faculty and Students of Universal Law College were invited by District and Session judge Balbir Singh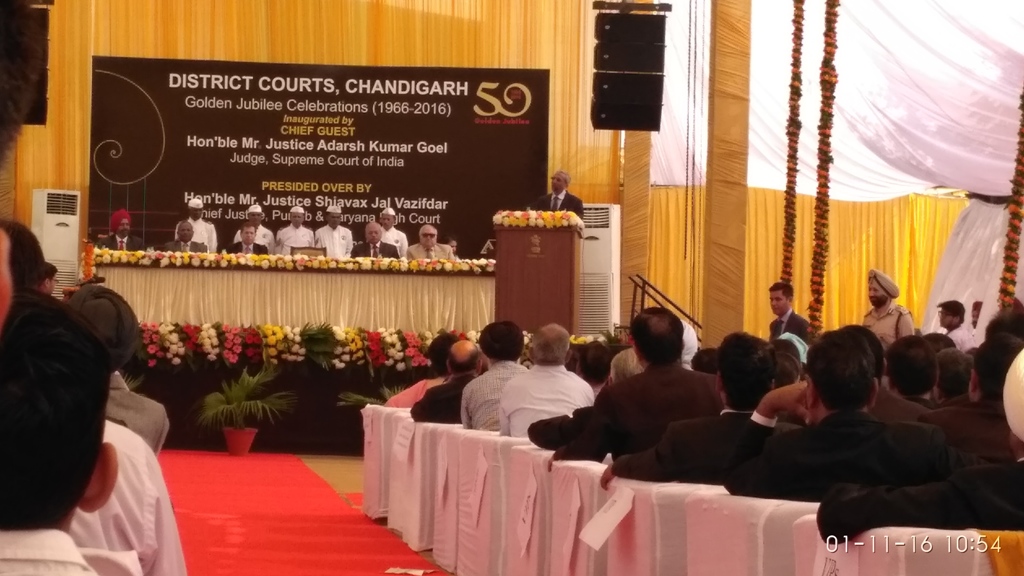 04-11-2016
On 1st November 2016 the faculty and students of universal law college were invited by District and Session judge Balbir Singh to be part of GOLDEN JUBILEE CELEBRATIONS of the district courts in sector 43 Chandigarh.
Dr.Manpreet Grewal, Principal of Universal Law College along with other faculty i.e madam Aman (asst.prof) attended the function at sector 43 courts. They were also accompanied by eight students of the universal law college.The said function was presided and attended by various judges of Punjab and Haryana High court such as Justice Mahesh grover,Justice suryakant,chief justice of
Punjab and Haryana High court Shiavax jal Vasifdar
and justice A.K.GOEL of Supreme court.There were other dignitaries at the function such as Mayor of Chandigarh , retired judges etc. Respected Sir it was an honour for us,UNIVERSAL LAW COLLEGE to be part of such a prestigious function which was later followed by high tea.