UGI organized "Panel Discussion" for the students of B.Tech- Mechanical Engineering on 15 th February 2017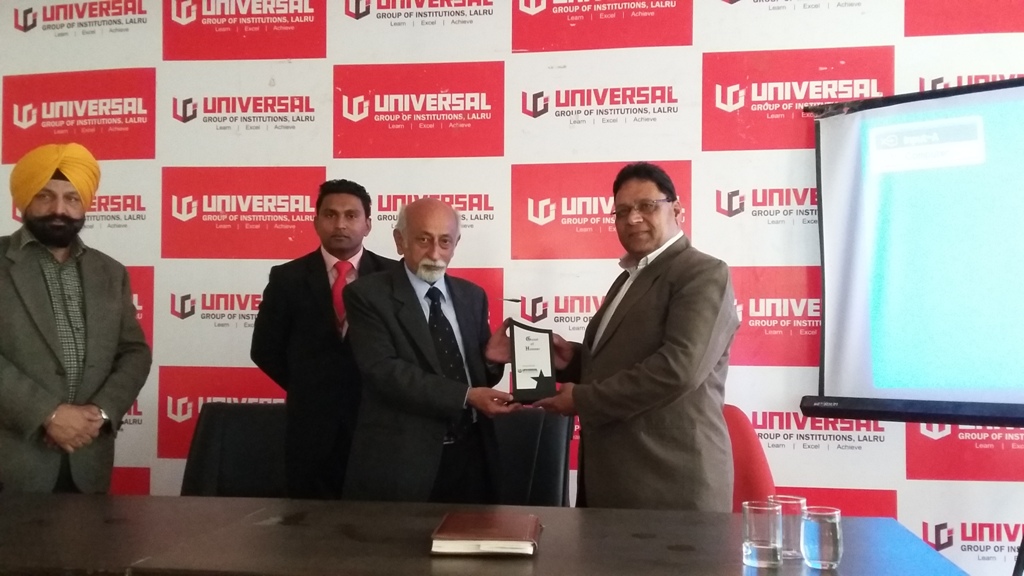 16-02-2017
A "Panel Discussion" for the students of B.Tech- Mechanical Engineering of Universal Institute of Engineering & Technology, Lalru was organized on 15 th February 2017 within the campus.
Objective: - The objective of this panel discussion was to explore the students to the industrial demand for recruitment and to aware them with the current scenario in industry. The theme was "Integrating Academia and Industry, and the Future of Engineering". Mr. Vinod Kaushal, HR Head- High Tech Industries (Mohali) and Mr. Narinder Singh Wahla, GM-OPUS Collection Inc. were invited for this discussion.
The event started with welcome note by Mr. R. K Kapoor, Head Mechanical Engineering Department plus Dean Training and Placement Cell and followed by a college PPT by Mr. Munish Kainth- Asst. Prof. Mechanical Engineering Department in the presence of Ms. Prabhjot Kaur Jolly, Director Academics, Universal Group of Institutions and Dr. Swati Sharma- Principal, Universal Institute of Engineering & Technology.
Mr. Vinod Kaushal addressed the students and gave various tips for preparing for facing the interviews, he also guided the students how to prepare best resume for them. Mr. Wahla GM- OPUS Collection Inc discussed with the students for the various aspects of the Mechanical Engineering and he guided the students for facing technical interview. The event ended with the vote of thanks by Mr. Ravi Pratap Singh- Asst. Training and Placement Officer and giving mementoes as token of appreciation to the guests.