UGI celebrated its 9th foundation day-NEEV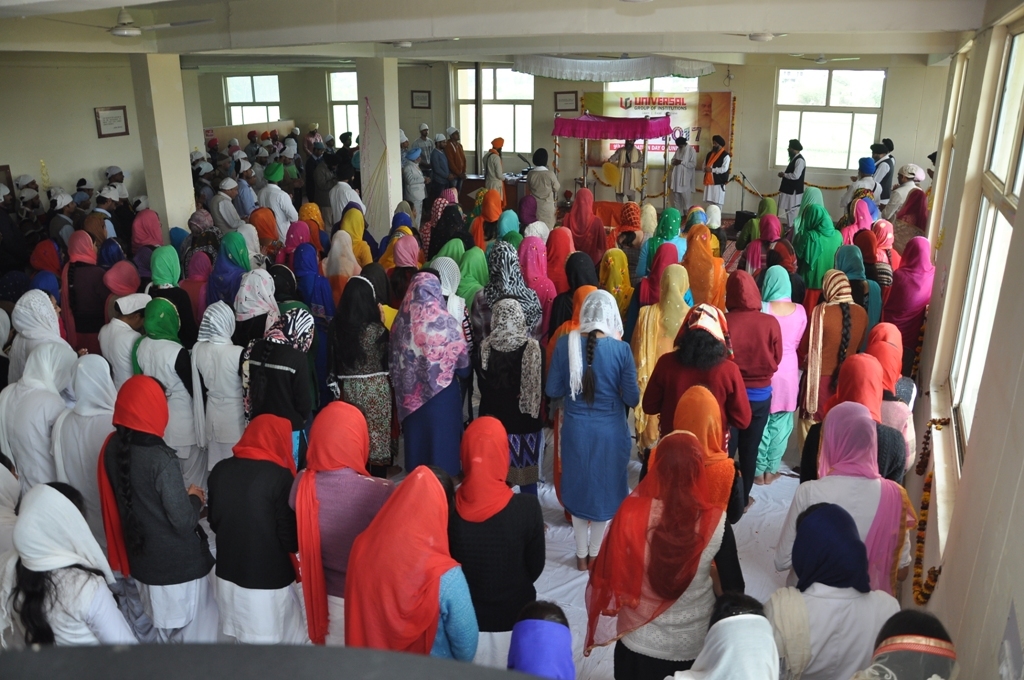 24-02-2017
Foundation day is a day of remembrance, a day of honouring, a day to celebrate what has been achieved over the past 8 years, and a day to look forward to what is yet to come. This day stands as a reminder to us that when we forget our history, we move into an uncertain future. We celebrated the Day to follow the Institutions principle, so that the teachers, the staff, and the students have a glimpse of it.
The celebration started from 19th February 2017 with the arrival of Holy Guru Granth Sahib in the campus and beginning of a Akhand path .The campus surrounded with the continuous non-stop recitation of the Gurbani for the three days including the nights. The campus was showered with the blessings of Guru's.
Marking the end of the Akhand path, kirtan was sung followed by holy ardaas to get the blessings of God so that all are desires should be fulfilled and our Institution gain success and become a benchmark in the coming future. It was followed by Langar for all the members present in campus.