UIET organised a Technical Quiz Competition on March 1, 2017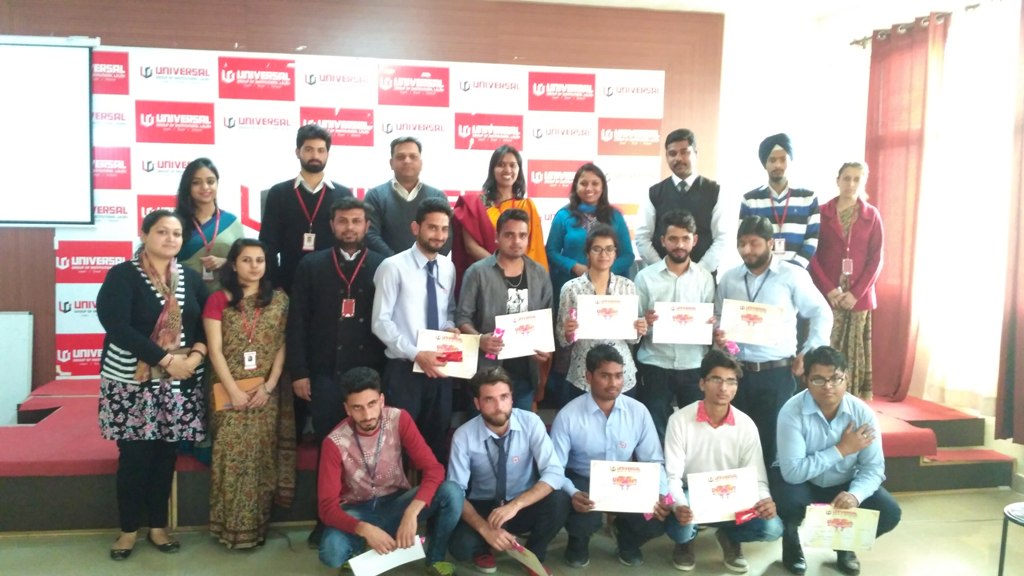 02-03-2017
A quiz is a form of game or mind sport in which the players (as individuals or in teams) attempt to answer questions correctly. It is an entertainment in which the general or specific knowledge of the players is tested by a series of questions.
The Quiz competition started in the seminar hall on the scheduled date. The students of UIET, all departments participated in this event.
1) The event was hosted by Ms Neha Kohli, AP CSE Department and Mr. Rajdeep Singh, AP CE Department. Also, Ms. Priyanka Patiyal , AP Applied Science Department managed the score board.
2) Mr. Prabhat Singh,HOD EE Department Mr. Vikas Sharma, HOD App Sc. Deptt. , Ms. Priyanka Mehta HOD CSE Deptt. , Mr. Sanjeev Chopra, HOD ECE Deptt. , Ms. Kshipra Gupta HOD CE Department and the respective faculty members were also present as a part of core team.
3) There were around 56 participants.
4) There were three rounds in the Quiz competition i.e. Technical round, Visual and Rapid fire round.
5) Moreover, there were few questions for audience also and they were presented chocolates for right responses.