UGI celebrated Baisakhi Festival in the campus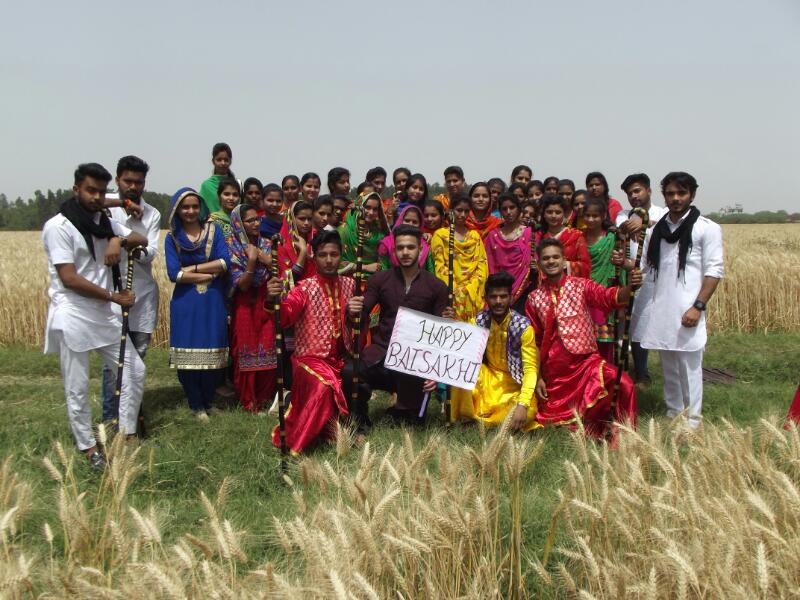 18-04-2017
Universal group of Institutions celebrated Baisakhi Festival in the campus. On this occasion students performed vibrant and exhilarating folk dance Bhangra and Giddha on Dhol beats and Punjabi folk music.
All the faculty members and students were dressed in colourful Punjabi outfits. The college premises were aptly decorated depicting the harvest season. They were also told about the significance Vaisaki & foundation of khalsa panth besides history of massacre of jalianwalan Bagh was also told.Students made it an memorable moments with their vigor and enthusiasm, when they danced with the dhol.
Dr. Gurpreet Singh chairman, Universal Group of Institutions blessed the students on this festival. He apprised the students about the rich culture and heritage of Baisakhi merriments. He further informed that that nevertheless thinking of people is Changing day by day Tradition and Culture should go hand in hand, as history has witnessed only that country can prosper which remembers its mother tongue ,tradition and culture as they are base of any country otherwise they vanish from the map of the world that's the reason these positive efforts are made by school .Later, sweets were also distributed among the students.