CJM and Head of District Legal Service Authority inaugurated the Legal Aid Clinic at Universal Law College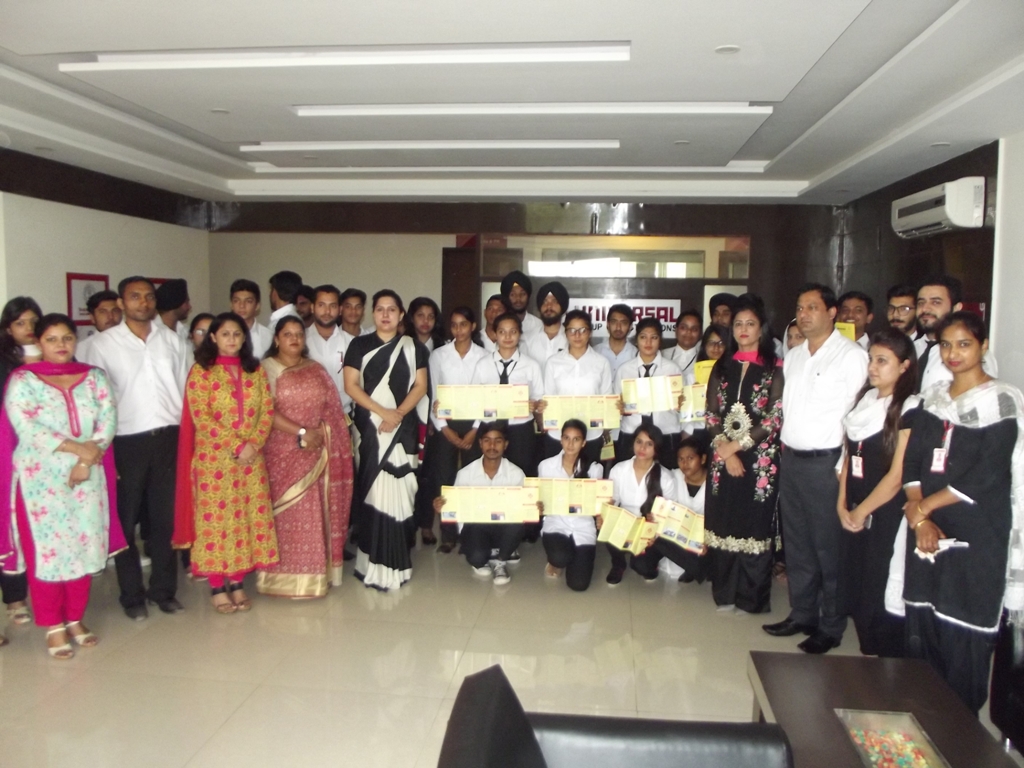 20-09-2017
Under the Chairmanship of Smt. Archana Puri, Learned District and Session Judge-Cum-Chairman, District Legal Services Authority, Mohali, Legal Aid Clinic has been inaugurated
at Universal Law College, Ballopur by Mrs. Monika Lamba, Chief Judicial Magistrate/Secretary, District Legal Service Authority SAS Nagar on 20 th September 2017. Advocate Vishal from district court derabassi is deputed to look after the working of legal aid clinic at Universal Law College and to help organize various legal aid camps in the nearby villages.
The event took place in the seminar hall of Universal Law College attended by the Head of Institutions of various departments such as Education, Engineering, Degree Course, Nursing, Pharmacy and even the faculty members. This Legal Aid Clinic will be accessible to all the members of the UGI and even to the people of the nearby villages and areas.This inauguration would lead to one step to encourage legal education in areas near Lalru.