Awareness programme was organized by Universal Institute of Nursing at Community Health Center (Lalru)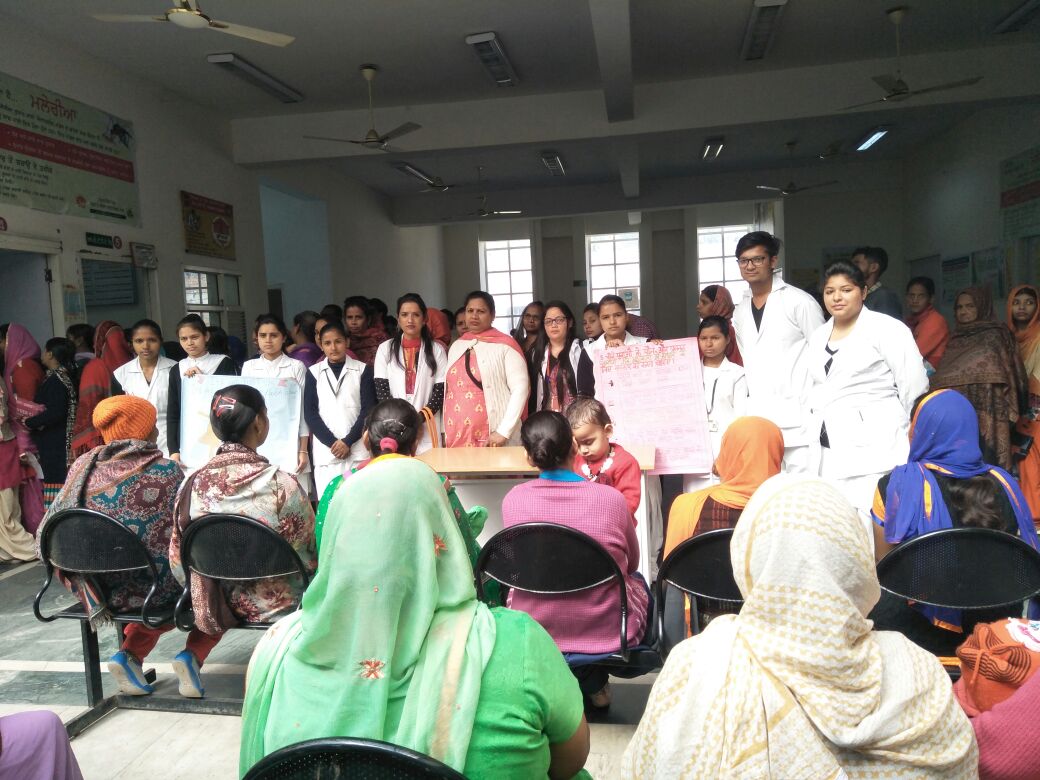 19-02-2018
Good sexual and reproductive health is a state of complete physical, mental and social well-being in all matters relating to reproductive system. It implies that people are able to have a satisfying and safe sex life, the capability to reproduce , and freedom to decide if, when, and how often to do so. To maintain one's sexual and reproductive health, people need to access to accurate information and the safe, effective, affordable and acceptable contraception method of their choice.
Awareness programme was organized by Universal Institute of Nursing at Community health center (lalru) under the guidance of Mrs Samta Rani (Principal), Mrs Bhupendera (Clinical Instructor) and Ms Priya (Clinical Instructor). This awareness programme was organized on sexual and reproductive health awareness among the people. AV Aids were prepared by students on sexual and reproductive health awareness. Programme was celebrated in the presence of Mr Prince sodi (SMO) and Other staff members of CHC lalru.
All the students and our faculty contributed enthusiastically for this awareness programme. Many people present at the time of health education but main focus was females. Recognizing the need particularly amongst the poorer sections of society in the areas where people have inadequate knowledge about their health, Universal Institute of Nursing initiative for the well-being of people by holding such health education programme.