ME Deptt. Visited S R Precision components pvt ltd. Vill.- Janetpur Derabassi (Mohali) on 7 th April 2018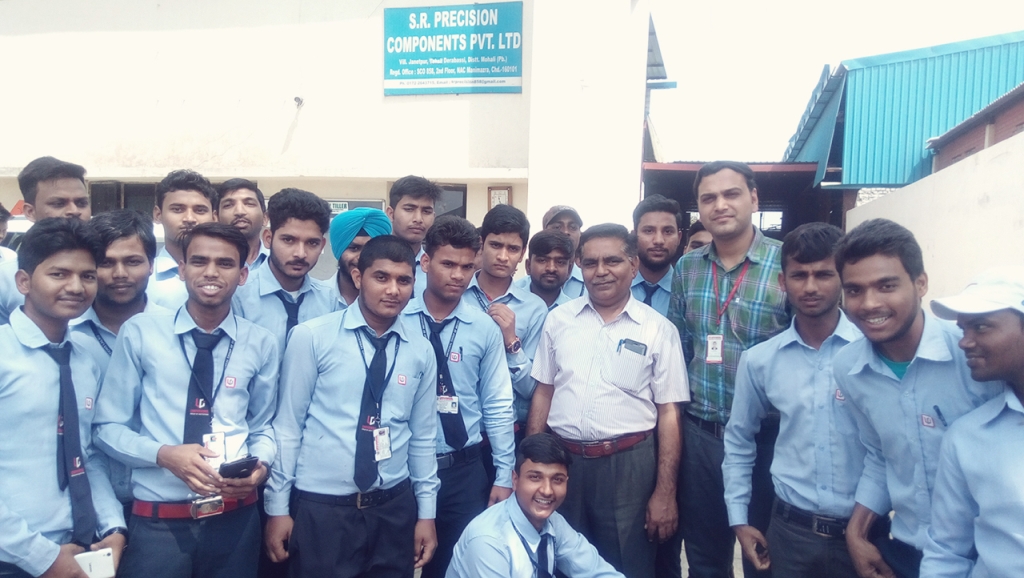 07-04-2018
As per the academic schedule and PSBTE curriculum the students of 6 th & 4 th semester of Mechanical Engineering Department Visited S R Precision components pvt ltd. Vill.-
Janetpur Derabassi (Mohali) on 7 th April 2018. S R Precision components are leading manufacturers of Crankshaft of Sawraj, Eicher and Sonalika tractors and their related services. They are perform turning, hardening, grinding process on crank shaft and also ensure the Quality control.
The students learn about hardening and normalising processes on crankshaft and also the turning process on CNC machine. The visit was very beneficial for the students as they were made familiar with different machining processes in detail by company's technical staff.