Universal Institute of Engineering and Technology celebrated International Youth Day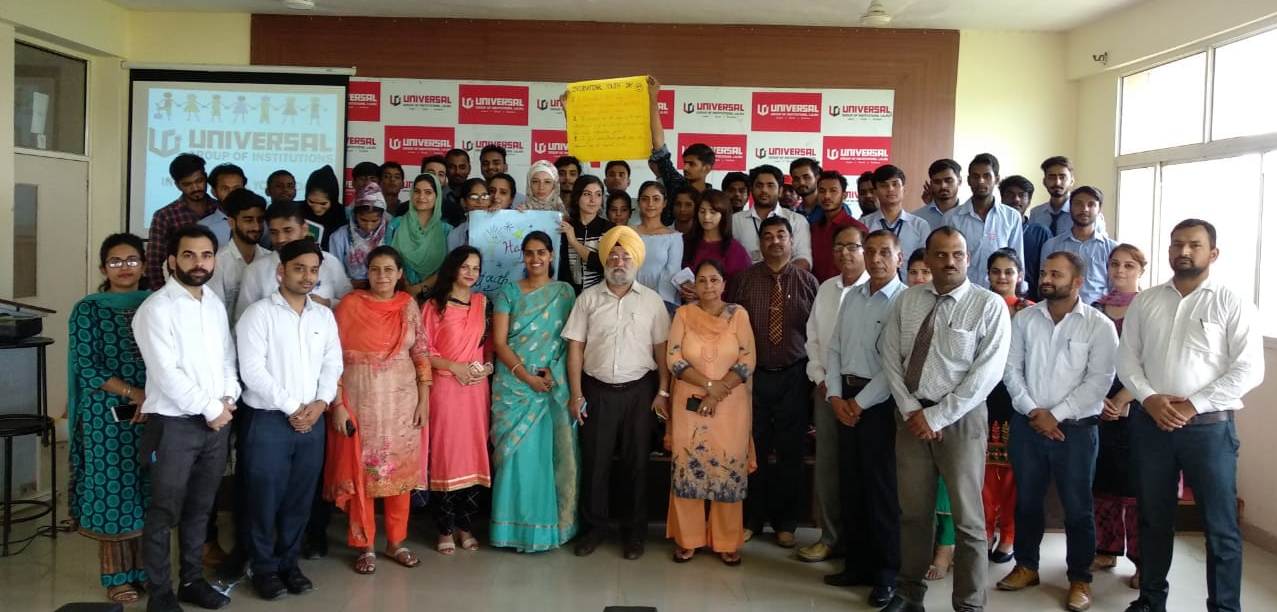 12-08-2018
Universal Institute of Engineering and Technology celebrated International Youth Day in the UIET seminar hall block 'C'. Professor (Dr.) Tarun Kumar Lohani (Director Engg) addressed to all the distinguished guests, representative, HOD's, faculty members and students presented inside the venue. Dr. Lohani expressed his futuristic approach towards his vision of providing quality education to all the young engineering students inside this campus.
Apart from this, while addressing to all, respected (Dr.) Shranjeet Singh Dhillon (Campus Director) told that every student must learn with clarity and enthusiasm. He told that every student should study like that they can become the upcoming human resource for the entire humanity in future. Whereas, Professor (Dr.) Virender Kaur (Director Academic), told that student life is prosperous gift for every individual to learn, excel and achieve in their life. She told that one should utilize their maximum time and energy to make this student life with full of learning and development.
Moreover, a short documentary on the life of best youngest achievers, despite being all the hurdles of life was played for all. By this short documentary, students learned that how they can change their failures into success in their life.
Further, in open form activities, students performed various activities such as Waqar performed a solo dance and Sandeep Kumar Yadav sang a song (first time event of his life). Irtiqa and Seerat delivered speech on International Youth Day and a fun game activity was arranged by the students for the entertainment purpose during the event. Finally, Professor (Dr.) Tarun Kumar Lohani (Director Engg) delivered a vote of thank to all who were presented and participated in this event.