UGI Celebrated International Yoga Day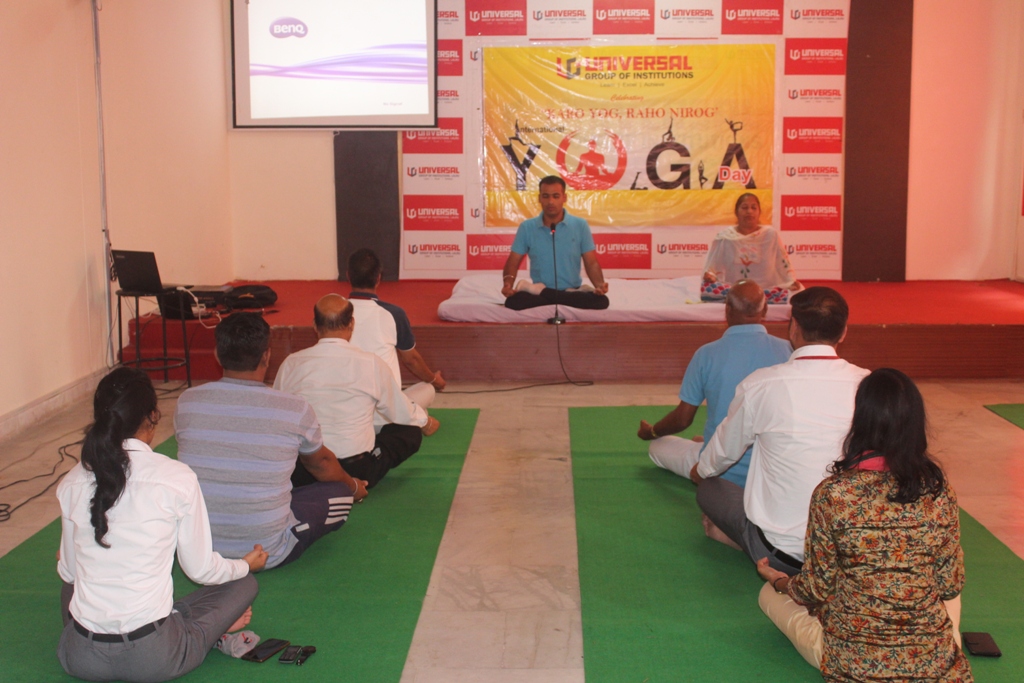 26-06-2019
21 st of June every year was declared as International Day of Yoga by the United Nations General Assembly on 11 th of December in 2014. The declaration was done after the call by the Indian Prime Minister, Narendra Modi to the United Nations General Assembly on 27 th of September in 2014 during his address to the UN General Assembly. He called the United Nations General Assembly for adopting 21 st of June as International Yoga Day to get all the benefits of yoga for the people all around the world.
Yoga is an invaluable gift of India's ancient tradition. It embodies unity of mind and body; thought and action; restraint and fulfilment; harmony between man and nature; a holistic approach to health and well-being. It is not about exercise but to discover the sense of oneness with you, the world and the nature. By changing our lifestyle and creating consciousness, it can help us to deal with climate change. Let us work towards adopting an International Yoga Day.
Following the motto of "KARO YOG, RAHO NIROG', UGI family also gave its contribution by celebrating the day with zeal and jest. Dr. Gurpreet Singh, Chairman, UGI made all present to take pledge by adopting Yoga to keep ourselves and our Society in good health and Spirits because healthy mind resides in healthy body Dr. Verinder Kaur, Director Academic's , UGI highlighted the importance of Yoga and stated that how important Yoga is to keep ourselves stress free. Yoga expert Dr. Rajan Batra practised different "ASANAS" and OM recitation and gave the mantras of healthy life style for the homogenous wellness of body, mind and spirit.