UGI organised Faculty Development Programme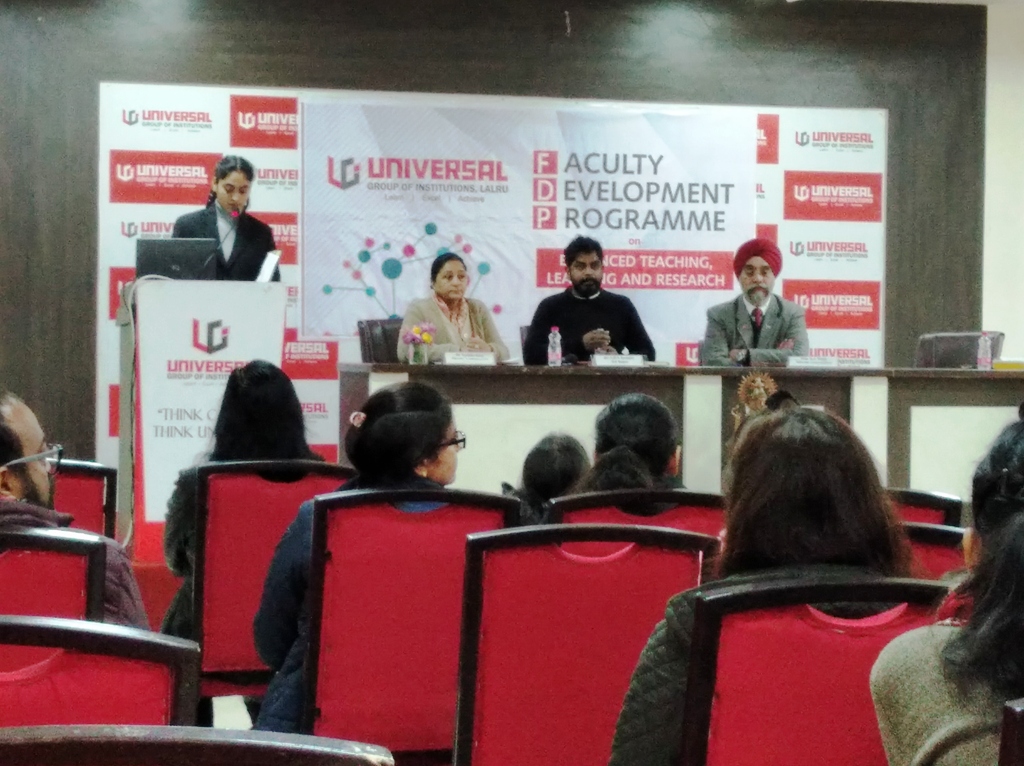 07-01-2020
One Week Faculty development programme on Enhanced Teaching, Learning and Research started at Universal Group of Institutions from 6th Jan 2020. Faculty Development programme has been organized with a vision to enhance the skills of teaching fraternity to improve their performance in teaching and to prepare them for meeting the challenges in education due to globalization in education.
Dr S.R.S Iyengar, from IIT, Ropar delivered an inquisitive talk on Inspirational Teaching: The Why, How and Whats? Flip Teaching and Peer interactions are the requirements which needs to be followed up in the class room teaching for better academic delivery. While stressing for improvement in preparedness of the lectures he expected that humanization in teaching should be incorporated along with imbibing love for knowledge and love for audience to become a perfect teacher. The use of multimedia tools in teaching should be thought provoking and optimum use should be made.
Director General UGI Brig. KJ Singh in his welcome speech shared the importance of such programmes realizing that as faculty members are currently facing increasing demand, to be creative and effective teachers, successful investigators, and productive researchers. These pressures have been derived from contemporary curriculum development, competition in the educational institutions viewing globalization, and from the limited resources for research. Such programmes change faculty members perspective to attain new knowledge, diverse skills, and abilities in many aspects such as, emphasis on micro-group teaching, seriousness of meeting problem-based tutorials, case-based discussions and become mentors.