UGI Celebrated Teacher's Day Virtually with great Zeal and Enthusiasm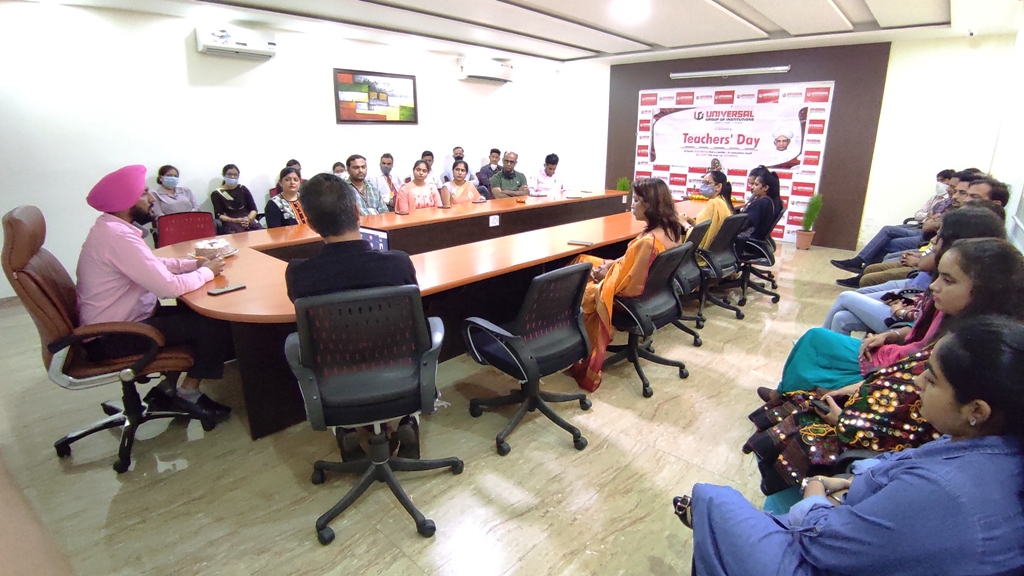 06-09-2020
5th September is dedicated to Bharat Ratan Dr. Sarvepalli Radhakrishnan – second President of India, the great academic,philosopher and one of the most well known diplomats, scholar, president of India and above all a teacher. As a tribute to this great teacher, his birthday has been observed as teachers' day. Universal Group of Institutions celebrated this day by Honoring the mentors and teachers.
Due to Covid-19 this year UGI celebrated Teacher's Day virtually just like we do every year actually..We started the celebrations the with lamp lighting by Dr. Gurpreet Singh Chairman UGI, in the presence of Director R & D, Dr. Prabhjot Kaur and Dr Vikas Sharma, Dean Management.The program commenced with seeking blessing from Goddess Saraswati by Saraswati Vandana, followed by different presentations by the students.Members of faculty also shared their views and experiences.
Dr. Gurpreet Singh, Chairman UGI, explained that on this day, we pay regards and gratitude to our teachers for guiding us as a torch bearer to grow further in our life and achieve our goals. He also acknowledged it as noble profession and that teachers are creators who create all other professions.