Technical Quiz Competition was conducted by CSE Department of UIET.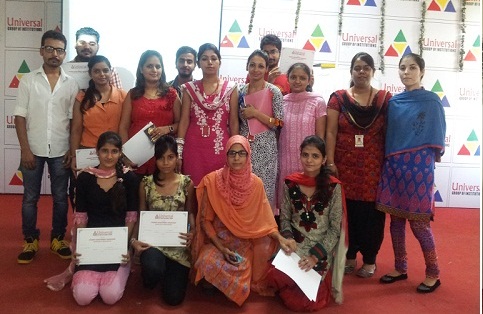 17-09-2014
The Department of Computer Science & Engineering has conducted a Technical Quiz competition for CSE students on 17-09-14. A total of 3 teams (each consisting of three students) registered for the Quiz competition. A total of 3 rounds were conducted for the 3 teams.
First round: Multiple Choice Questions
Second round: Visual Animation
Third round: Abbreviation Test
Students activity: The students were excited to participate as they got the platform to assess their knowledge level. Winner of the contest:
Deepshikha
Arun
Karamjeet
Best Performer: Anurag
The winners and participants were awarded with momentos and certificates in order to encourage them to participate in many such events coming up in future.