Poster Making Competition was organized in UGI by Applied Science Students of UPC on Gandhi Jayanti.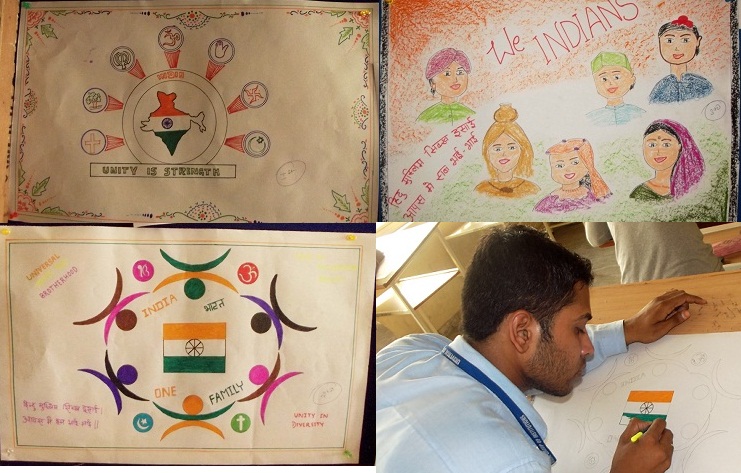 01-10-2014
Applied Science Department, UPC had Organised Poster Making Competition On Theme National Integration on 1st October, 2014 in ED-1 hall. Students from all the streams of diploma participated in the competition. Principal UPC and various faculty members were present and encouraged the student participants in the Poster Making Competition.
Principal UPC and HOD Applied Science were the respective judges of the event.
The result of the event is as follows:-
(i) Jabir Ansari of ME, 5th Sem won First Prize.
(ii) Prashant Kumar ME , 5th Sem won Second Prize
(iii) Satish Kumar ME, 1st Sem won Third Prize.