ECE & EE Department of UPC organised a Guest Lecture on Renewable Energy Sources in UGI.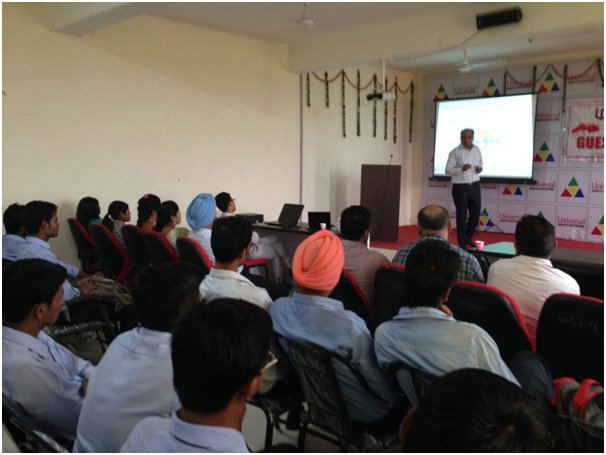 14-10-2014
A guest lecture was organised on renewable energy sources for students of ECE and EE on 14th Oct 2014
Guest Lecturer was Mr Muneesh Sethi, Prof. from Shoolini University, Solan. Discussion was focussed on the present position of the natural conventional sources like coal, gas, petroleum products and also pointed out on the urgent requirement of renewable energy resources to meet the future requirements of energy. The speaker mainly focussed on the three aspects of renewable energy resources-
a) Introduction to all energy sources
b) Advantages of using solar energy
c) Wind energy sources and geothermal energy etc.
The lecture was well delivered and students found it very informative and knowledgeable.
and it was organized by UGI.